Meet Steph the Celebrant | A-list Vendor
9th November 2021
She could have been a world champion hula hooper, but Stephanie Harding instead took the advice of a friend and became a wedding celebrant.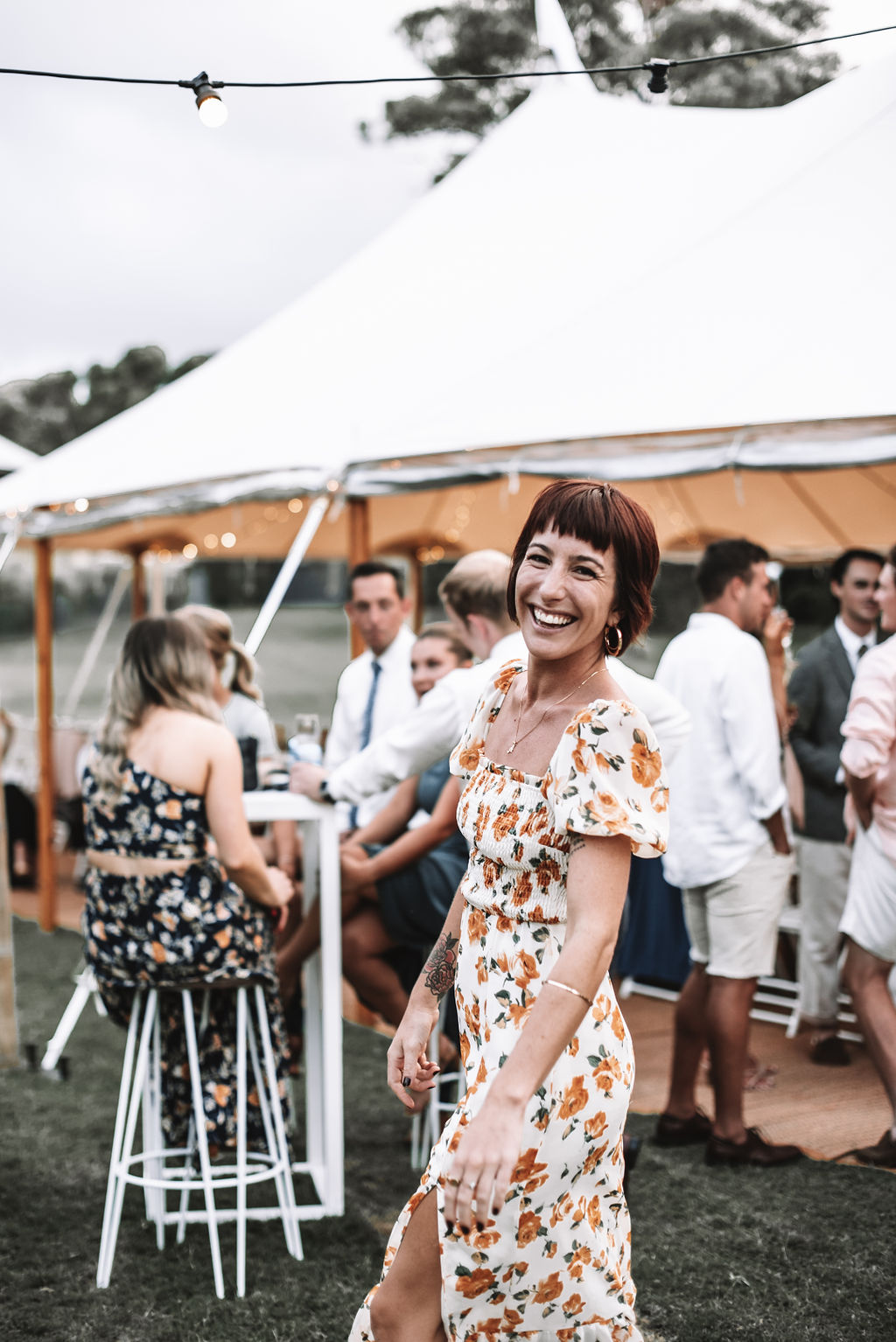 As a local Noosa girl, Steph knows all the best beach spots to have your ceremony and will get to know you both to ensure you have a personalised, elegant, unique and memorable celebration. 
We talked to Steph about how she got started as a Sunshine Coast wedding celebrant, and got to know her a little better with some interesting insights, and great local Noosa recommendations. 
Steph, how did you get started as a celebrant?
After a recommendation to jump on the bandwagon by a friend who is a celebrant I shadowed her at one of her weddings. I watched her do her thing and by the time the ceremony was over I thought "I can totally do this!"
It was really the first time that I believed I was pursuing something that I could have a real passion for. A year later and I was in the game! It has been such an honour to be a part of peoples' love stories, and I can't wait for many more to come!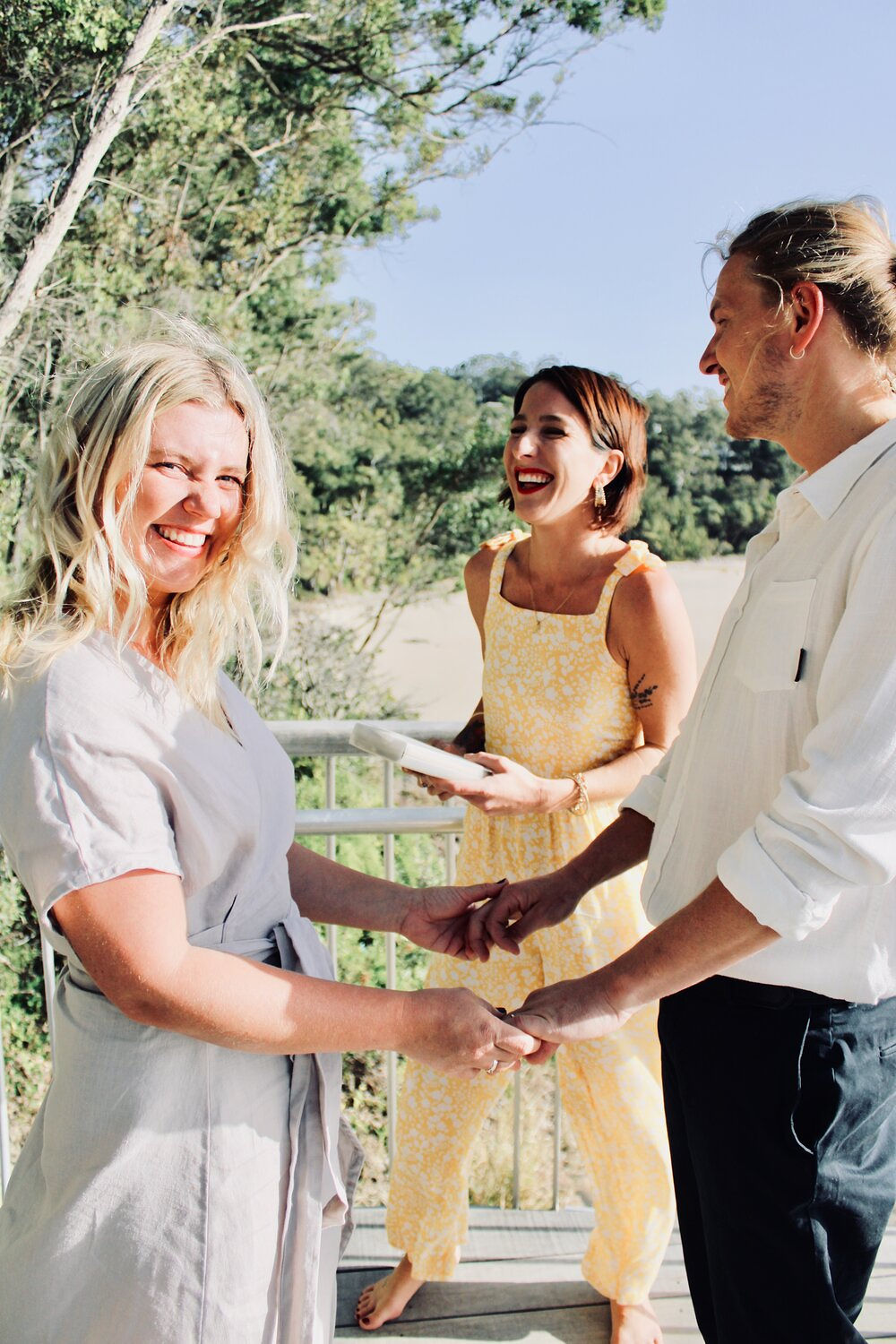 What's happening in your specific area of weddings this year? 
This year the weddings I have had the pleasure of attending have been all about the natural relaxed affair with gorgeous native flowers, lots of linens and soft pastels.
What's your process on a wedding day as a celebrant? 
I make sure everything is set and ready to go one, or even two days ahead. Ceremony, vows, certificates – check, check, check!
Making sure I know where i'm going is always a big one. As I am always travelling somewhere new, I always scope out travel times the day before, making sure I am arriving at the wedding venue about an hour prior to the ceremony.
Once I'm there I set up and test my PA system, lay out all my paperwork and then go and find the groom for a pep talk!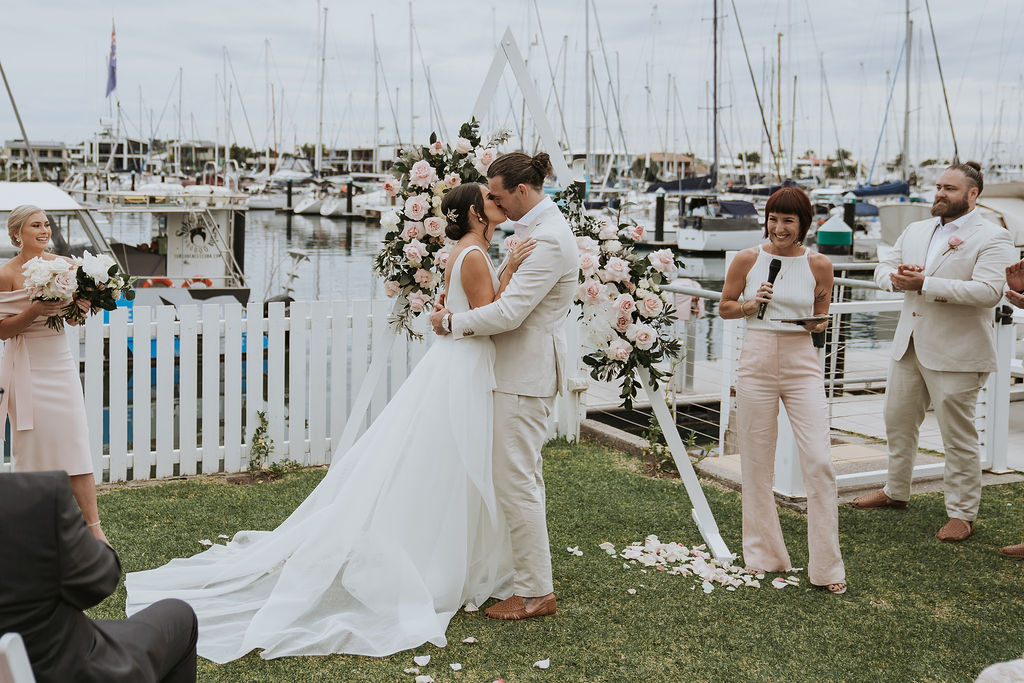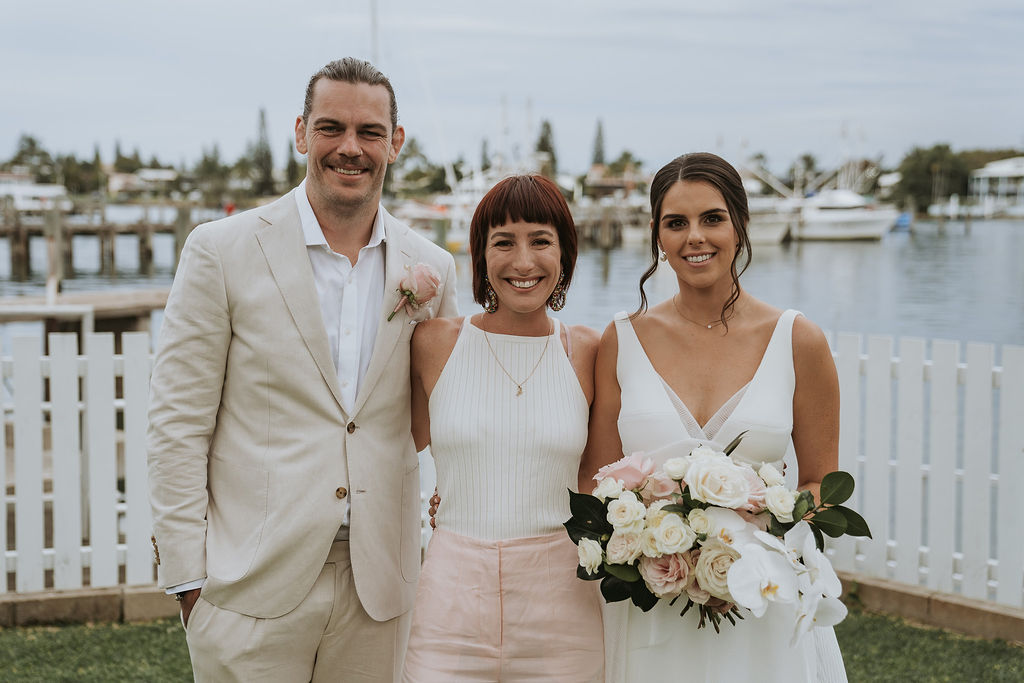 What makes your ceremonies stand out from the crowd? 
I offer a super chill and relaxed approach to the whole getting married thing. A lot of times people who approach me have no idea where to start, or how to actually 'get married'. So I do my very best to make every couple I meet feel calm and relaxed, and totally confident that I have their backs in every way possible.
What do your happy clients always say after having worked with you?
My beautiful, happy clients often say how easy I made the whole process. They appreciate how I made the whole journey a relaxing and enjoyable experience.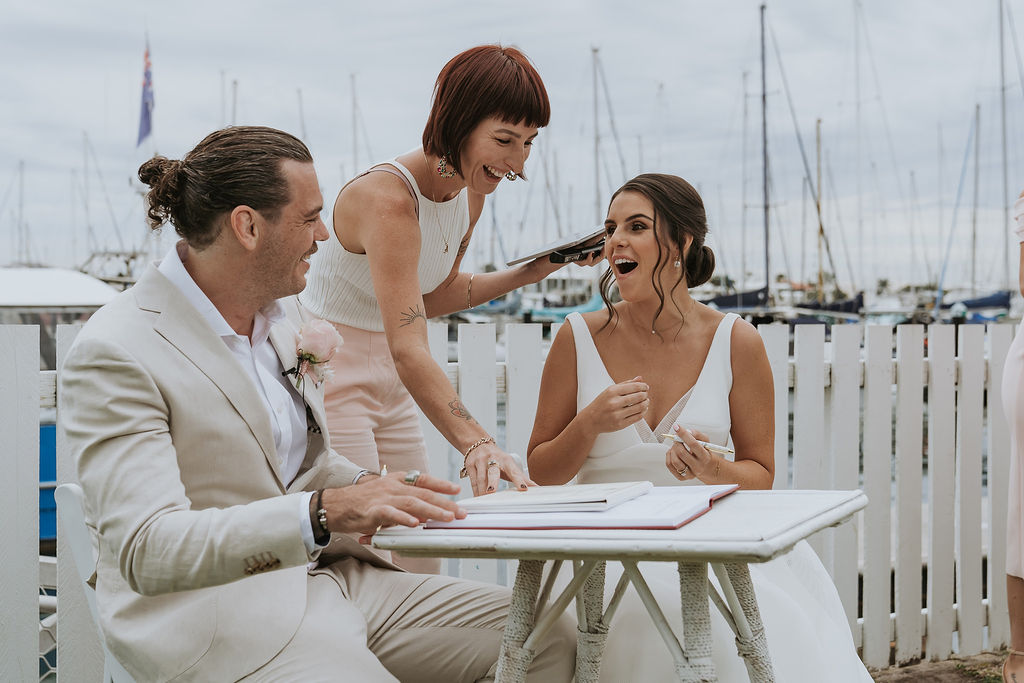 Give us some local tips. What would you do with yourself on a casual day on the Sunshine Coast?
Ohh the Sunny Coast is sweet place to be! Being a Noosa girl, I pretty much have everything I need at my fingertips.
What's something people might not know about you?
I am very good at hula hooping! I used to spend my whole lunch hour at school practicing and probably could have gone pro…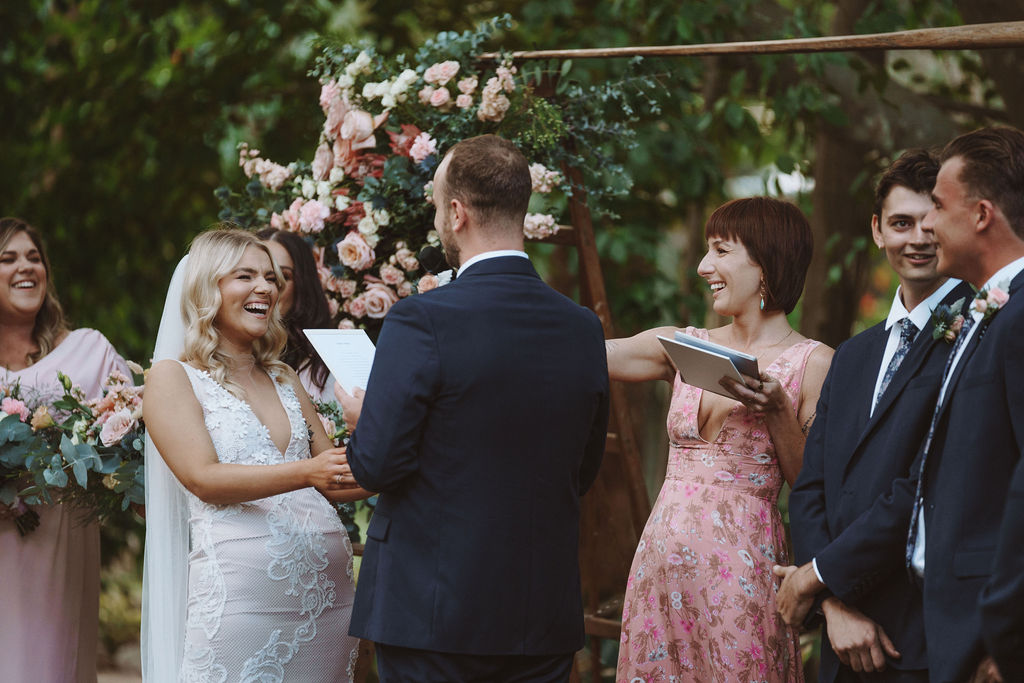 Want Steph the Celebrant at your wedding? 
How cool is Steph?! If you know you want to meet the woman herself to talk about your wedding, get in contact today. 
Steph is taking bookings for 2022 Sunshine Coast weddings and beyond. 
Image credits: Florence Lemyre, Daniel Neucom, Jac Lee, Bridget Kane Lewis.