Leskes Jewellers
Your experience with Leskes Jewellers is like no other... the most ultimate and unforgettable experience awaits you. To find out how, get in touch with us. We love what we do.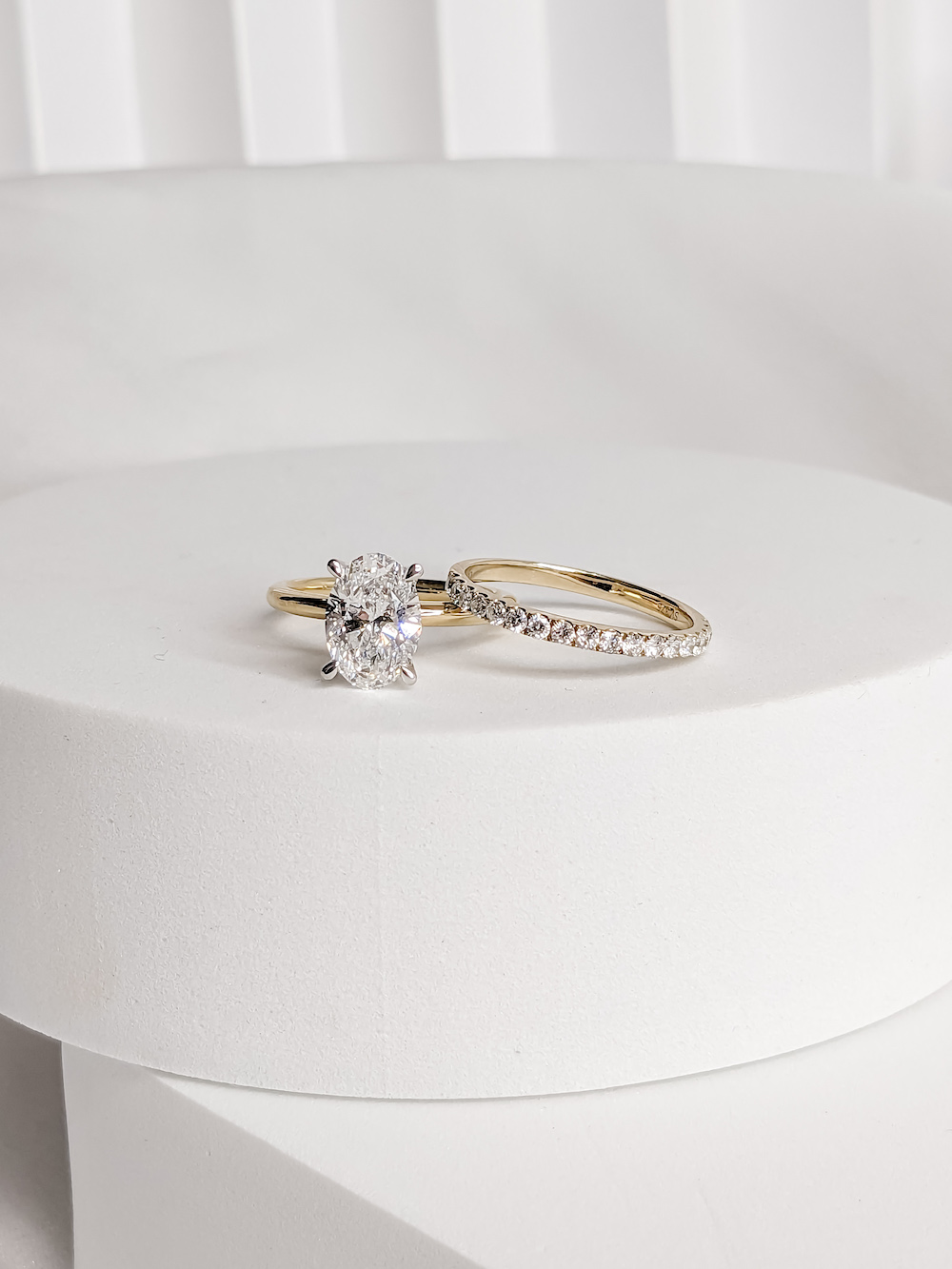 Getting married is one of the most exciting and memorable times of your life, so when you're searching for inspiring, lasting and quality wedding jewellery for yourself, your fiancé, your mum and your bridesmaids, a trip to our seaside boutique is a must. 
From our gorgeous champagne bar and stunning inspiring designs to our service and advice, you'll love the experience from start to finish.
Your experience  begins the moment you step through our doors, we're here just for you and take the time to listen to ensure you'll leave us feeling both excited and relieved, not confused, nervous or stressed.
In fact we're so sure you'll be absolutely thrilled with your choices, we 100% guarantee it, so what are you waiting for?
Whether you choose from one of our beautifully curated ready-to-wear pieces, or we work closely with you to design your very own custom pieces, we are there, just for you! For your price point, for your thoughts and ideas, and to also guide you through each and every option resulting in pieces that encapsulates your very own love story, which may include thoughtfully placed hidden gestures, messages or meanings to really make your rings an absolute one of a kind. It's all in our detail, and details turn into memories and a legacy for your futures. 
We take great pride in everything we do, from quality Australian made alloys to selecting the very best options for your diamonds, not just in colour and clarity, but symmetry, scintillation and other characteristics we are renowned for. We're not elite and out of reach, nor do we stoop to low grade work... we work with every single clients price point and ideas and are here to help you achieve exactly what you want, we won't compromise on quality or sparkle but we will promise to deliver on the perfect piece in your price point and we absolutely know you'll love it. 
Our experience, our quality and our advice always has you in mind, we know you're nervous, afraid, unsure and at times confused about the process, so we're here to hold your hand, answer your questions and to take you through this step by step! We take the time to talk, to get to know you, to get to know her, understand your ideas, listen empathetically and provide an experience you just won't get elsewhere, we'll guide you through it all!
You may not know what you want and that's ok, we'll help you navigate the choices and be just like your mum, your sister or your best friend, we'll offer tips on how to figure out the things you don't - we even offer up proposal suggestions, and have lots of sneaky ways to find out what you need to know, trust is paramount in any relationship and trusting us as your preferred jeweller is one of the best decisions you'll ever make.
Hand to heart, we know you'll love us. We have your best interests at heart and know exactly what she wants... after all we've been doing it for 12 years, and the relationships we've built and the friendships we've established with our amazing clients are a testament to our work. We work one on one with you, we get to know you . 
Give us a call and find out why we're so special, you won't regret it. Much love, the Leskes Team. Zoom us or drop by in person x
Contact Details
Website: www.leskesjewellers.com.au
Phone: 0402218341
Mobile: 0402218341
Email: shop@leskesjewellers.com.au
Address: 1/4 Kingfisher Drive, Peregian Beach QLD
Gallery