Venue Review: Twin Waters Golf Club
22nd February 2012
If it's a fuss-free occasion where everything is taken care of that interests you for your Sunshine Coast wedding, we may just have the venue for you. The Twin Waters Golf Club offers all-inclusive packages for both your ceremony and reception.
We visited the golf club, and we were impressed not only with the grounds themselves, which are truly superb, but the staff as well. This team of experienced professionals have a great attitude when it comes to planning weddings with brides. They say their main aim is to get the right package to fit the budget, but also to help that bride achieve the unique and personal wedding she desires. Budgets, personal tastes in food, decorating ideas and themes – all of this and more is taken care of down to the finer details in the planning stages. Then on the day, the coordinator and the rest of the team ensure it all runs smoothly.
Located in the pretty and convenient Twin Waters, the Golf Club is in close proximity to many lovely parks and beaches, perfect for ceremony locations and photo opportunities.
Reception menu packages start from $105 per person for a beautifully prepared and presented cocktail menu for smaller weddings, and range up to $150, (with a few lesser pricing options on the way), for a plated menu in the Nineteen function room, which is beautifully designed.
When it comes to decorating, the coordinators have thought of everything from the tea light candles and centrepieces to the place cards and guest seating plan with easel stand and cluster of fresh flowers. We highly recommend dropping in to see lovely ladies there, who will give you all the information you need and a very personal service.
We grilled the girls on all the ins and outs of Twin Waters Golf Club weddings. See what we found out below the photos.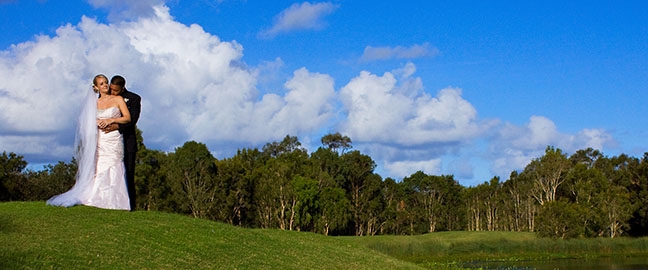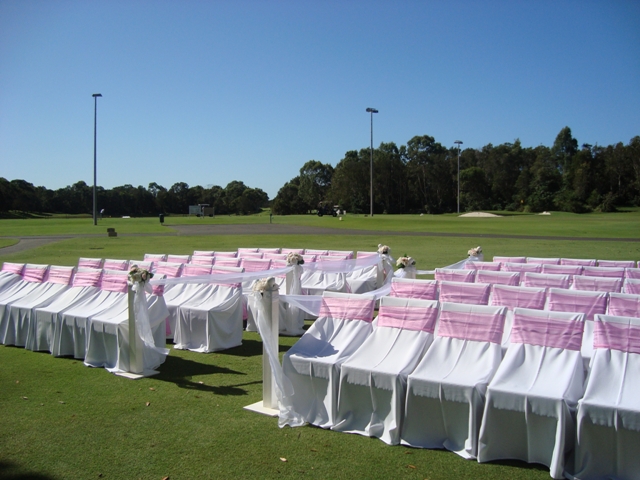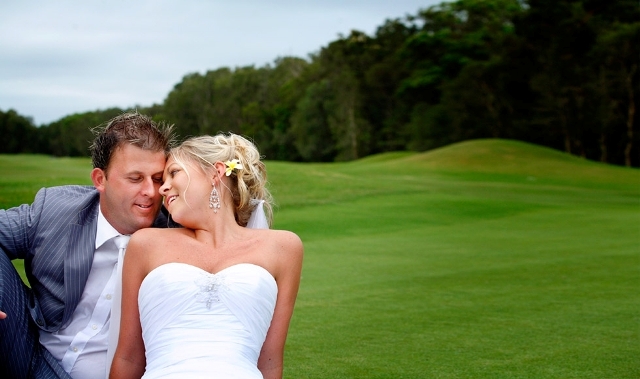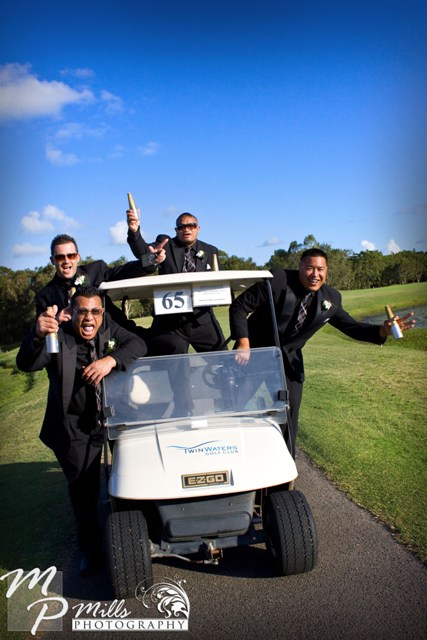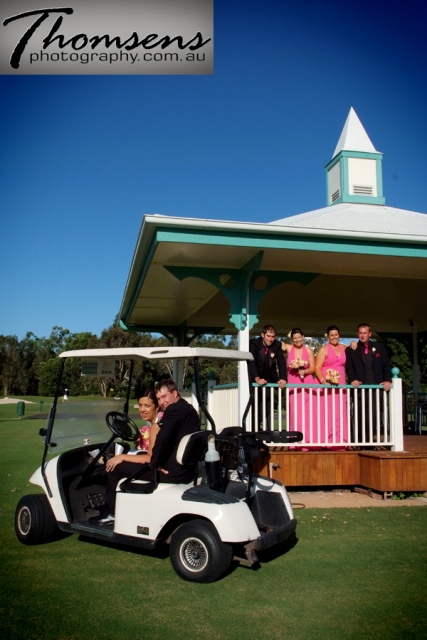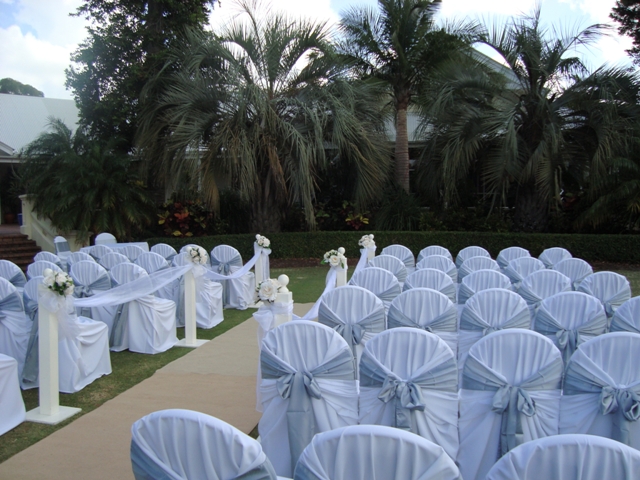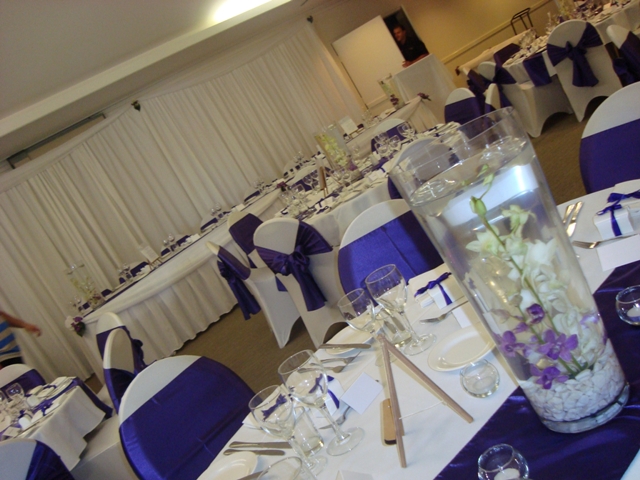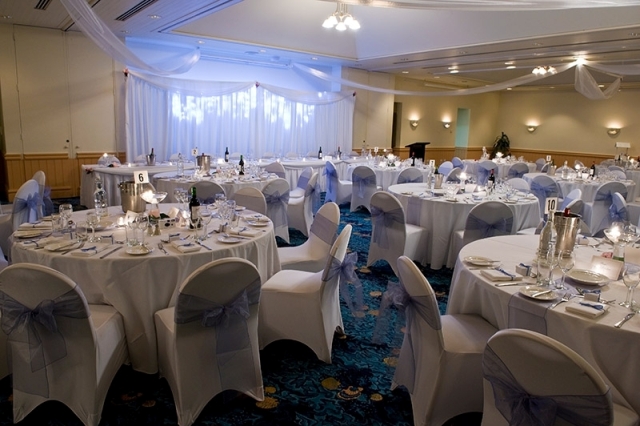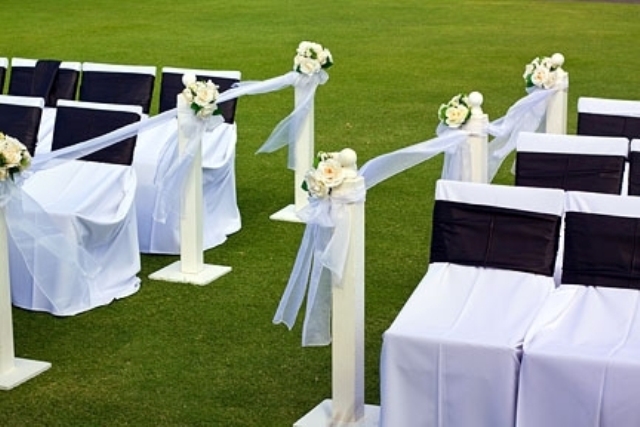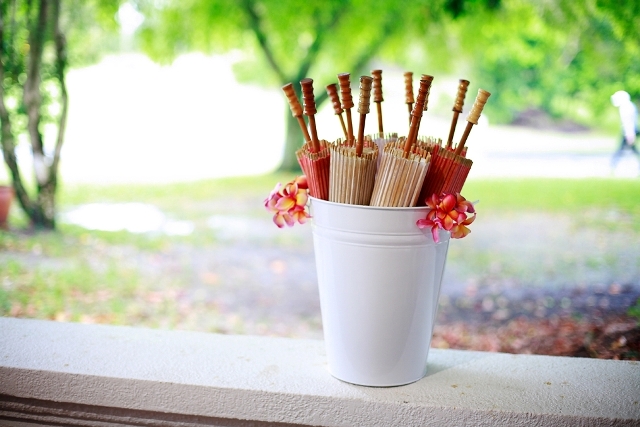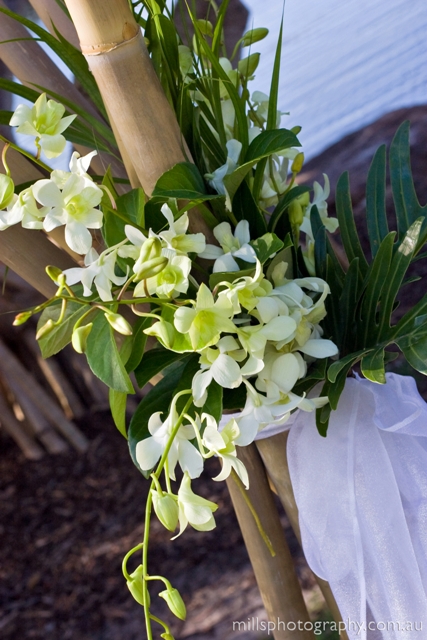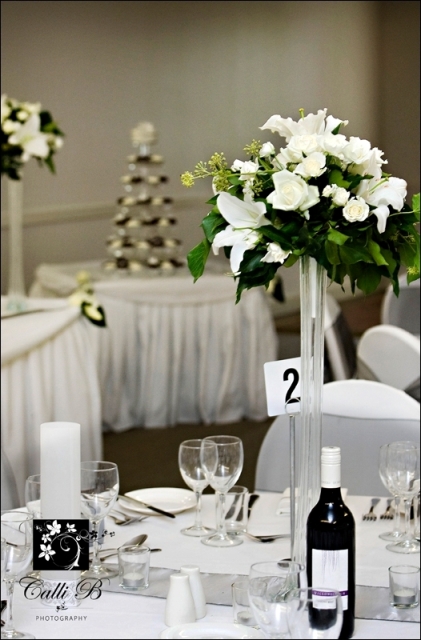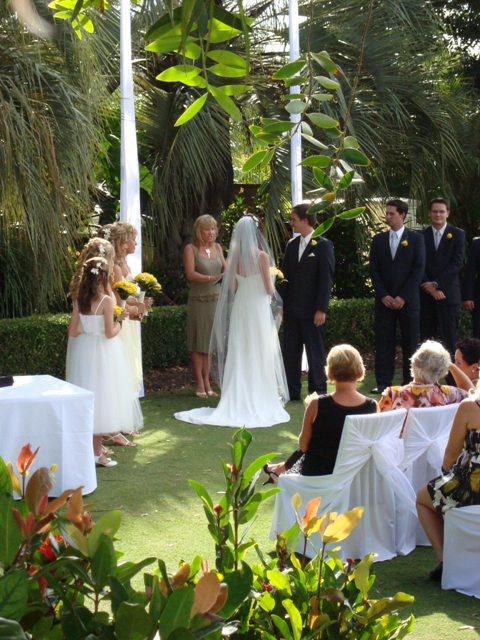 THE LOW DOWN:
Minimum number of guests: 50.
Maximum number of guests: 120.
Operating as a wedding venue: 20 years.
Wedding days available: Any day of the week.
How many weddings in a day: One only.
Air conditioning: Yes.
Adequate parking: Yes.
Wheelchair accessible: Yes.
Operating hours: Open for breakfast, lunch and dinner. For weddings, close is midnight.
Ceremony locations: Rotunda, Gardens or Beach
Reception locations: Terrace for smaller weddings, Ninteen Function Room for larger weddings.
Music: iPod plug in available.
Bring own cake: Yes.
Fully staffed bar onsite: Yes.
BYO: No.
Dance floor: Yes.
Room for a band: Yes.
Audio equipment with speakers and a microphone: Yes.
Wet weather ceremony back up plan: Terrace can be used.
Acccess to rest of venue: Yes, can have access to the whole Club House.