DIY Paint-dipped Glass Jars
21st October 2014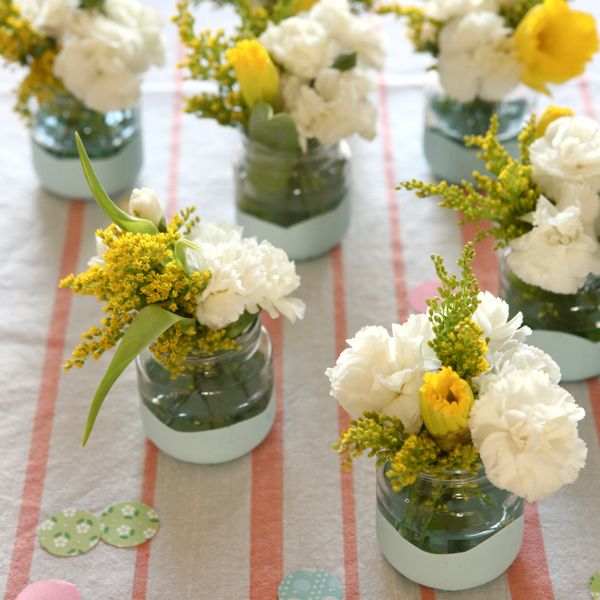 The Mason Jar has had its day in the sun. Now it's time for a more modest jar. A jar we all know, but seldom pay homage to. A jar that may appear too small in stature to warrant much attention at all. A jar with very few reuse prospects.
Usually fated to be a mere button or paperclip holder, this jar has far too long been underestimated and overlooked, yet its prominent presence in many a home across the nation – nay, across the world – is evident. It has brought inside it much-needed supply of emergency food in the event of either occasional (or in my case, slightly more frequent) laziness or lack of talent for creating own delicacies of this nature. And frankly, it deserves a little more respect, and the opportunity to dream big and follow its ambitions. 
I am talking, of course, about the baby food jar. Can I get a hallelujah from the ones with the small humans, please! Often my saviour in years gone by, so boy do I know how fast they pile up in the recycling bin. Anyone else either have or recall lines of these cute little guys on your counter top, just screaming out for a use, only to be cast aside come bin day? 
As luck would have it, we once again can rely on the amazing talents of the peops over at Oh Happy Day! We just love this paint-dipped baby food jar DIY for Sunshine Coast weddings! It's so simple, and really, what could be cuter than tiny, mini flower jars on your reception table as decoration! 
Find the full DIY instructions right about here and give a baby jar a future.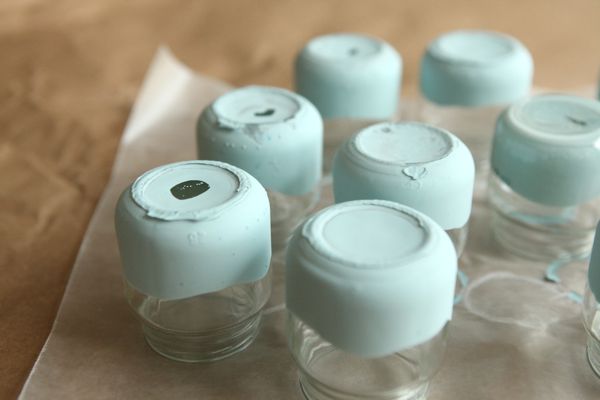 PS. We didn't mean it, we still love you, Mason Jars!