{OUT TODAY} The Bride's Tree Summer 2015
2nd February 2015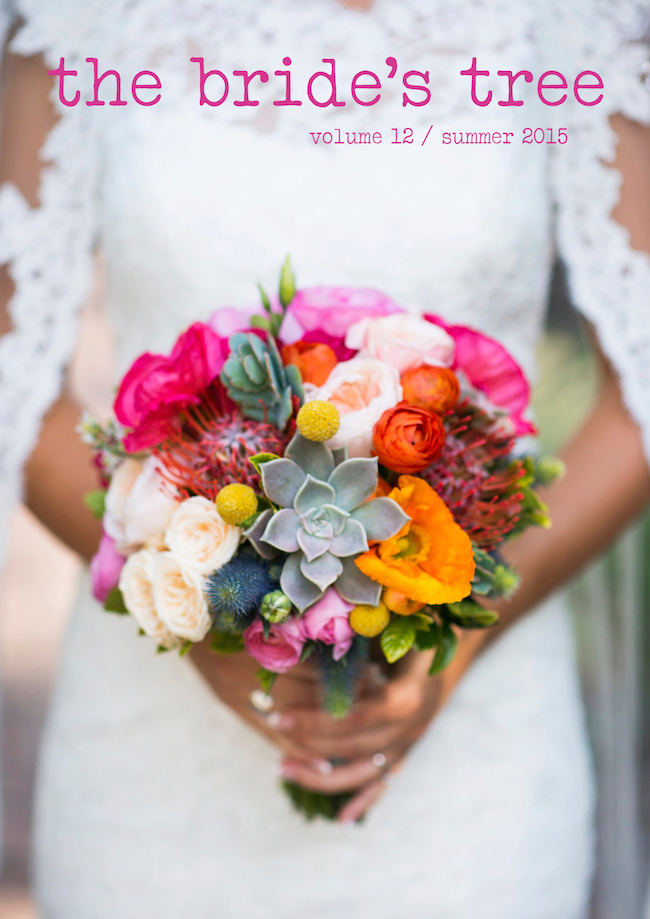 Our amazing, gorgeous Summer edition of The Bride's Tree Magazine is out today!
I am so thrilled to share this beautiful bunch o' pages with you. I hope you find as much inspiration from flipping through its pages as I did putting it together. There are four stunning real weddings in there – two Maleny weddings, a Montville wedding, a Flaxton wedding.
We also coordinated two styled shoots that could not be more opposite from one another – the first took place on the shores of Shelly Beach, Caloundra, while the other was an Australian bush theme at a very secluded Yandina property overlooking the Maroochy River. 
Everything is just so beautiful. What a wonderful world of weddings we live in!