{OUT TODAY} Volume 13 / Autumn 2015 The Bride's Tree Magazine
3rd May 2015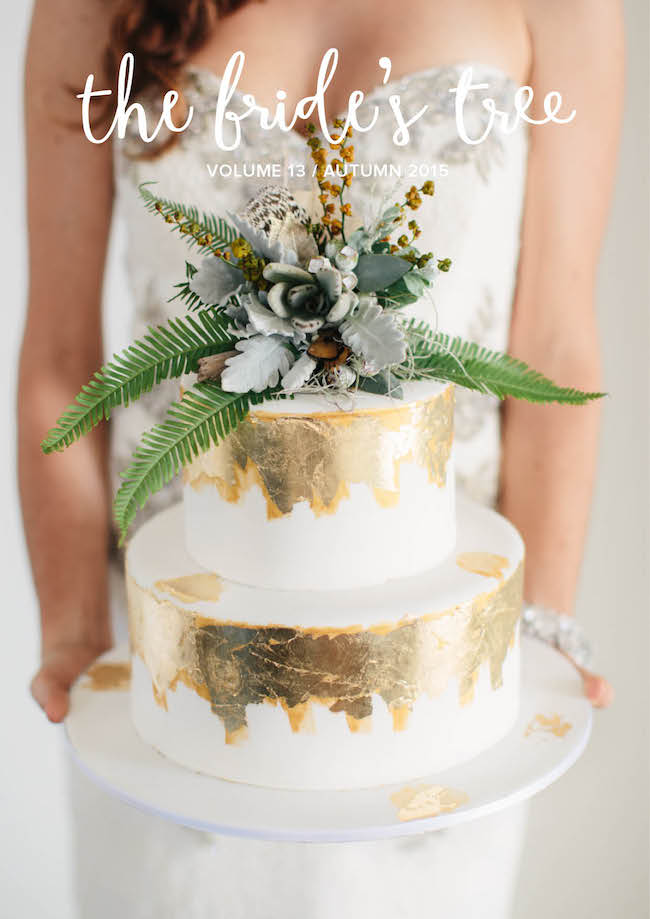 Our Autumn offering of the bridal magazine variety is out today, ready for you to view and download, and of course as usual it's all yours for free.
This edition we went a little crazy with the inspirational styled shoots, both coastal, but both very different. For the first Noosa wedding shoot, we have drawn our inspiration from the season, creating an earthy woodlands-esque affair on the Noosa River. Intrigued? We knew you would be! It's first up in the mag as the lead story, so you won't have to search far. That there cover will also give you a taste of what's to come (pun intended, my cake-enthusiast pals!) 
We also have something super exciting to release this edition. As the first to ever shoot a beach tipi wedding here on the Sunshine Coast, we are jumping out of our skin to show you what is now possible for the very first time. Over the years we have had so very many of you email to ask us where you can hold a marquee wedding on the beach and until now, we have sadly informed you there is no such place. Now we have just the perfect spot to share with you all! On page 54 you will find this gem. 
Of course we have many stunning real wedding to share with you in this, our 13th volume of The Bride's Tree magazine. Lucky 13! I hope you enjoy it as much as I have enjoyed putting it together for you, lovely Sunshine Coast brides.