First Dance Songs for Your Wedding
6th February 2013
The musical selections played at your wedding can really set the tone of the celebration, and none more than your walking down the aisle song and your first dance song, or bridal waltz song. It's also a moment you will have to revel in the romance of dancing with your husband for the very first time! 
If you don't have a song that's both meaningful to you as a couple and appropriate for this very important moment in front of all your family and friends, you might be lucky enough to find one to suit your particular tastes in this list. 
We asked a bunch of brides which songs they danced their first dance to, and from the responses we discovered there are almost too many fabulous options in all kinds of genres. We hope you find something you like in this lot. If you have any more suggestions for Sunshine Coast brides, we would love to hear them, so please post in the comments below. 
Beautiful Big Ballads
Feels Like Home, Chantal Kreviazuk – Selena from Battery Hill
Songbird, Eva Cassidy – Shelly from Rockhampton
Burn, Tina Arena – Julie-Anne from Darwin
Make You Feel My Love, Adele – Tammy from Brisbane
Lovely Duets
I Can See The Light, Mandy Moore and Zachary Levi – Tamara from Brisbane
Come What May, Ewan McGregor & Nicole Kidman (Moulin Rouge Soundtrack) – Lee from Eumundi
Lucky, Jason Mraz and Colbie Callait – Emery from Brisbane
When I First Saw You, Jamie Foxx feat. Beyonce – Roxy from Newcastle
Lyrically Sweet
Lioness, Scott Mellis – Kate from Wurtulla
The Luckiest, Ben Folds – Barbara from Kallangur
Kiss Me, Ed Sheeran – Katrina from Wurtulla
The One I Love, David Gray – Moesha from Brisbane
Ultimately Romantic
A Thousand Years, Christina Perri – Alexandra from Sydney
Goreki, Lamb – Taryn from Ipswich
Real Love, Regina Spektor – Ashley from Toowoomba
That's All, Michael Buble – Charlotte from Melbourne
The Wedding Song, Angus & Julia Stone – Emma from Brisbane
Blues and Jazz Serenades
At Last, Etta James – Heidi from Buderim
Turn Me On, Norah Jones – Kit from Moffat Beach
My Funny Valentine, Ella Fitzgerald – Jessica from Byron Bay
Something Fun With a Beat
Everything, Michael Buble – Jenny from Twin Waters
Can't Get Enough of Your Love, Babe, Barry White – Kirrily from Brisbane
I Do, Colbie Callait – Dierdre from Brisbane
Marry You, Bruno Mars – Jaime from Noosa
Lovely Day, Bill Withers – Victoria from London
Rock with a Heart
Never Tear Us Apart, INXS – Meagan from Brisbane
You're In My Heart, Rod Stewart – Michelle from Queanbeyan
Armageddon, Aerosmith – Rachael from Brisbane
Something a Little Bit Different
Forever, Dropkick Murphys – Cindy from Nambour and choice of Jennifer from Brisbane
Let's Go Now, Lowrider – Sarah from Mackay
Pop Rocks and Coke, Greenday – Krystel from Kawana Waters
Being Around, Lemonheads – Nick from Buderim
You Know Me Better, Róisín Murphy – Ben from Ipswich
The Blower's Daughter, Damien Rice – Noni from Whyalla
Country Love Songs
Making Memories of Us, Keith Urban – Tony from Caloundra
My Best Friend, Tim McGraw – Bea from Brisbane
God Gave Me You, Blake Shelton – Jen from Gympie
R&B Romance
So High, John Legend – Tim from Sydney
Here and Now, Luther Vandross – Amy from Brisbane
Love of My Life, Brian McKnight – Kristin from Rockhampton
Oldies, but Goodies
Dream a Little Dream of Me, The Mamas and The Papas – Andrea from Emerald
Something, The Beatles – Tina from Tewantin
Til There Was You, The Beatles – Gerard from Darwin
Silver Springs, Fleetwood Mac – Sarah from Caloundra 
Relaxed Musical Sweetness
Sea of Love, Cat Power – Alana from Cotton Tree
I'll Be, Edwin McCain – Melissa from Kawana Waters
Groovin' Slowly, John Butler Trio – Jenieka from Buderim
Please, Pete Murray – Di from Bli Bli
Green Eyes, Coldplay – Kris from Emerald
You and Me, Lifehouse – Carina from Mooloolaba
If you're searching for a fantastic and charasmatic Sunshine Coast DJ, look no further. Cut a Rug are experienced, professional and create a super fun atmosphere.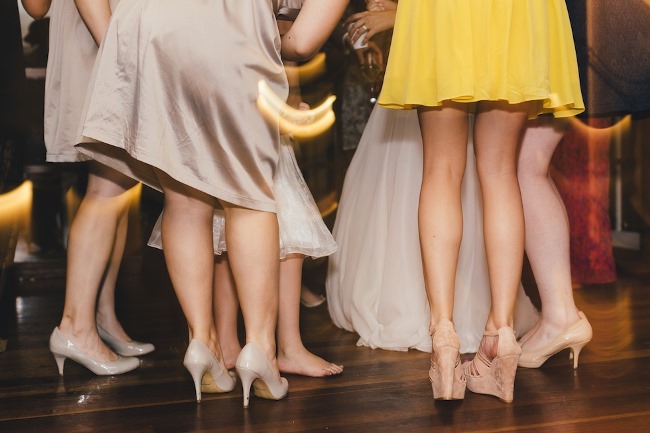 We also happen to know of one amazing wedding entertainer, who will learn and play beautifully any song your little heart desires for your wedding day. Whether it be for walking down the aisle to, or having your first dance, Wayne Wiltshire & The Wow Session Band take requests and will even add to their repertoire just to make your wedding day all the more special.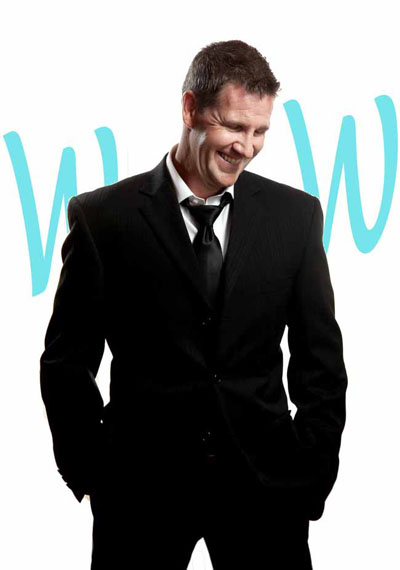 You can find all the best wedding musicians, DJs and entertainment on the Sunshine Coast, right here.
What will you be playing at your wedding for your first dance song? Answer in the comments below.