Weekly Round Up
2nd August 2013
The big news this week is that our amazingly gorgeous brand spanking new magazine is out, it's up, it's ON. We are on, people! We are on with pretty weddings of every description, we are on with a look into the process from one of the Sunshine Coast's leading wedding planning and styling agencies.
We are on with a styled wedding inspiration shoot like nothing you have ever before seen. There are pineapples, surfboards, a convertible Kombi, chevron details, tropical flowers, a beach bonfire and dancing under festoon lights. So romantic, and super funky! Images below by Chesterton Smith Photography.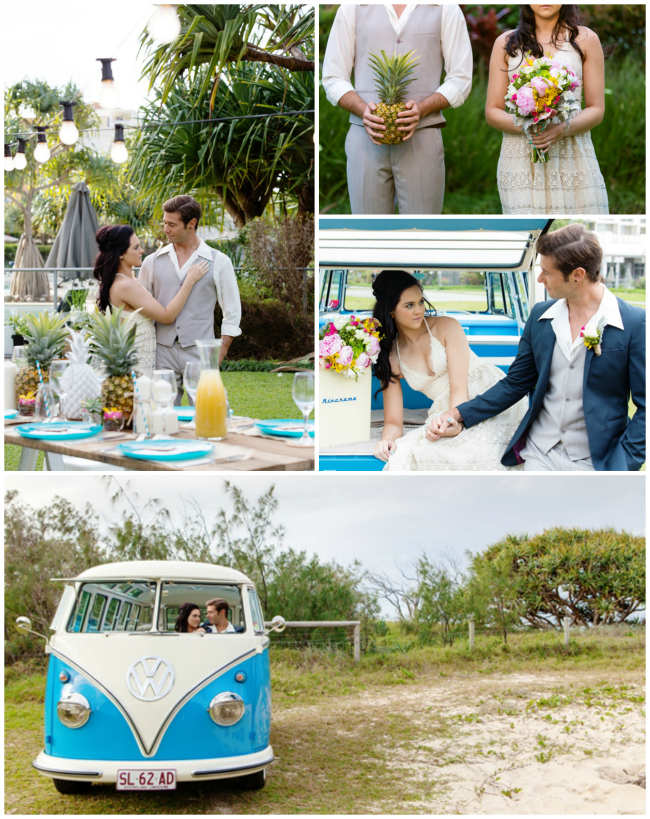 Photo of the Week
Photographer: Melanie McNiven Portraits, Couple: Laura and Zac, Location: Doonan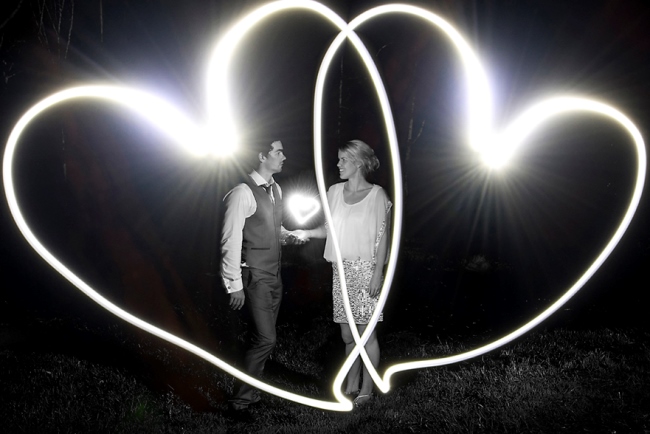 Just in case you missed it…
Monday we showed you how to have yourself a royal wedding.
Tuesday we shared the most glamourous garden wedding inspiration we have ever seen.
Thursday we really enjoyed the beautiful words one bride had to say about planning her wedding at Kenilworth Homestead.
We finished the week with a gorgeous wedding that started at a Catholic church in Caloundra and finished at Clio's.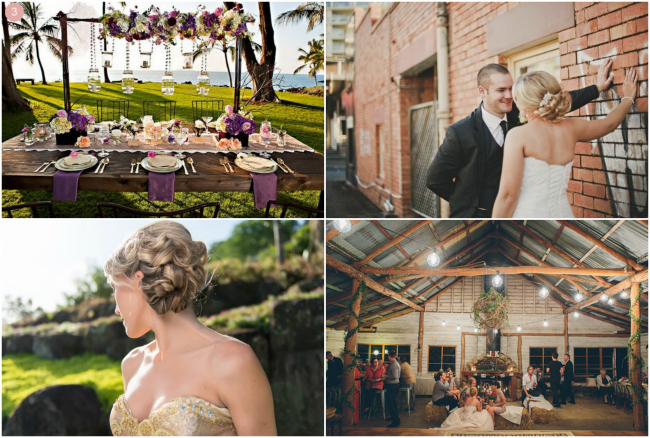 New to The Bride's Tree
The premier wedding venue located in the heart of Pelican Waters. A place you will always remember, a day you will never forget.
Capturing the real you… in an extraordinary way! Lee is a real (to be) bride providing real, affordable services… and she can't wait to meet you!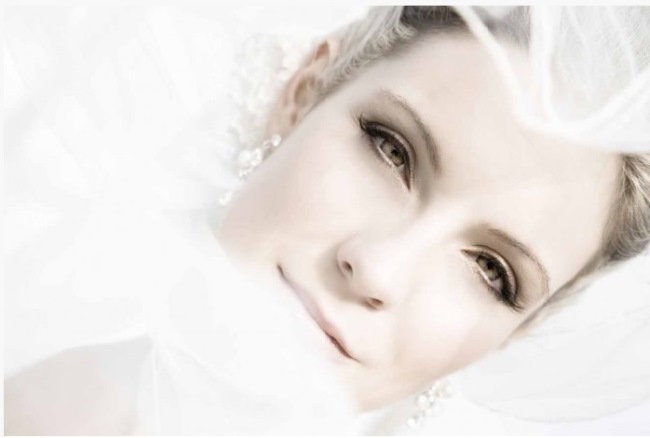 Upcoming Events This Month
The Chapel, 16-18 Pinegrove Road, Woombye
Saturday, August 10
40 Mahogany Drive, Pelcian Waters
Sunday, August 18th
Noosa Springs Resort, Links Road, Noosa Heads
Sunday, August 25