Weekly Round Up
6th July 2013
Congratulations to the Sunshine Coast wedding industry – once again, very well represented in the Australian Bridal Industry Awards (ABIA) Queensland finals. These awards are based on ratings from real brides, who have experienced their fine service first hand. Here is a list of some of our amazing local finalists we love having part of our family at The Bride's Tree as well!
Emma Nayler Photographer – nominated in Photographer category
Sunny Girl Cakes – nominated in Cake Design category
Allure Hair and Beauty – nominated in Beauty Therapist, Makeup Artist and Hairdresser categories
Rolling Scissors – nominated in Hairdresser category
Hair by Nicola – nominated in Hairdresser category
Makeup 4 Brides / Hair 4 Brides – nominated in Hairdresser & Makeup Artist categories
KJ Artistry – nominated in Makeup Artist category
Powder Me Makeup Studio – nominated in Makeup Artist category
Tasleema Nigh Makeup Artist – nominated in the Makeup Artist category
TF Makeup – nominated in the Makeup Artist category
Boudoir Blush – nominated in Makeup Artist category
Bill Scurry – nominated in Celebrant category
Weddings with Kristy – nominated in Celebrant category
Ginger Lily & Rose Floral Design Studio – nominated Floral Design category
Wayne Wiltshire & the WOW Session Band – nominated in Live Band/Group category
Coast to Country Weddings and Events – nominated in Decorator and Hire equipment categories
Parasols with Love – nominated in Bridal Accessories category
Good luck everybody! The awards ceremony will take place on July 9, so we will be hanging out to see who the big winners are!
Just in case you missed it…
It was another beeyootiful Noosa wedding with perfect weather that we started our week with.
Tuesday we spoiled you with some sensational bridal party fashion at a classy country wedding shoot.
On Wednesday we took you to Paris… well, almost. Paris in Australia, with a French Elegance-themed wedding.
We shared one of our fave ever engagement photo shoots, which had some lovely country folk as the subjects and was taken in the bush.
Rounding out your work week, we reviewed a Noosa wedding venue for you that you will definitely want to short list.
And of course we had a super lovely photo of the week yesterday for your viewing pleasure.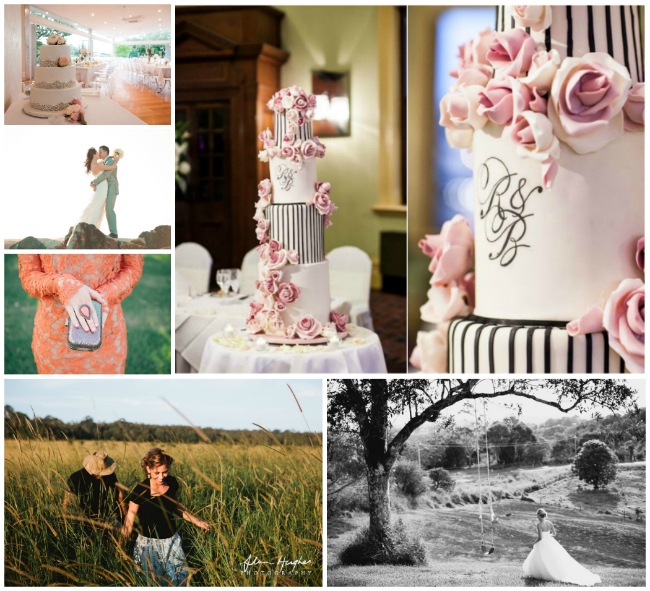 Something fun…
I love keeping up with all my fave bridal blogs, and this week when trawling through my UK fave, Rock n' Roll Bride, I happened upon something so super fun I've hardly stopped doing it since. Gizoogle is a search engine alternative to Google. You seriously need to Gizoogle yourself!
I'm loving the pimped out version of Da Bride's Tree you get from Gizoogle!
WARNING: Very colourful language ensues.