Rachael + Hayden's Sunshine Coast National Park Elopement
29th October 2021
The Sunshine Coast's own Adventure Elopement team helped Rachael and Hayden pull off a unique wedding ceremony at a location even we had never heard of before!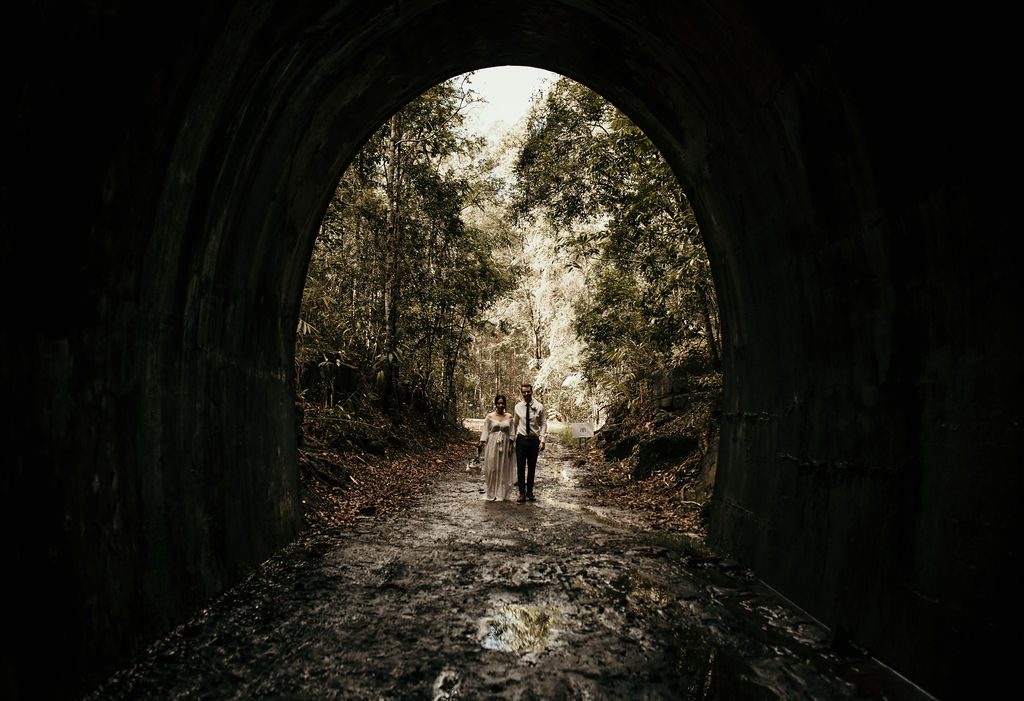 In an intimate wedding ceremony in Dularha National Park in Landsborough, Hayden and Rachael eloped. The couple engaged the Sunshine Coast's own Adventure Elopement team to help them pull off one of the most unique weddings we've seen. 
The crew trekked to the Dularha Old Railway Tunnel entrance to hold their ceremony with the magical light of beaming through as their backdrop. After vows were exchanged, the couple and their photographer, Naturally Jek Photography, headed to the iconic One Tree Hill for an epically beautiful photoshoot. 
Bride, Rachael, has shared her elopement story with us below. 
What made you decide to elope?
We always knew we wanted something different for our wedding day. We pictured it to be very intimate and that's exactly what we did. The most important part for us was just getting married, we didn't mind how the rest fell into place. Eloping was always an option. The idea of spending our day together, keeping it simple, making it our own vision and celebrating us our own unique way was our main priority.
We only had a matter of weeks to plan our elopement, this was a lot for us to plan in a short amount of time. We wanted to soak it all in ourselves, so the decision to only tell a small handful of people prior to the day was tough, knowing we may upset family and friends by keeping it to ourselves. It was a big surprise for everyone.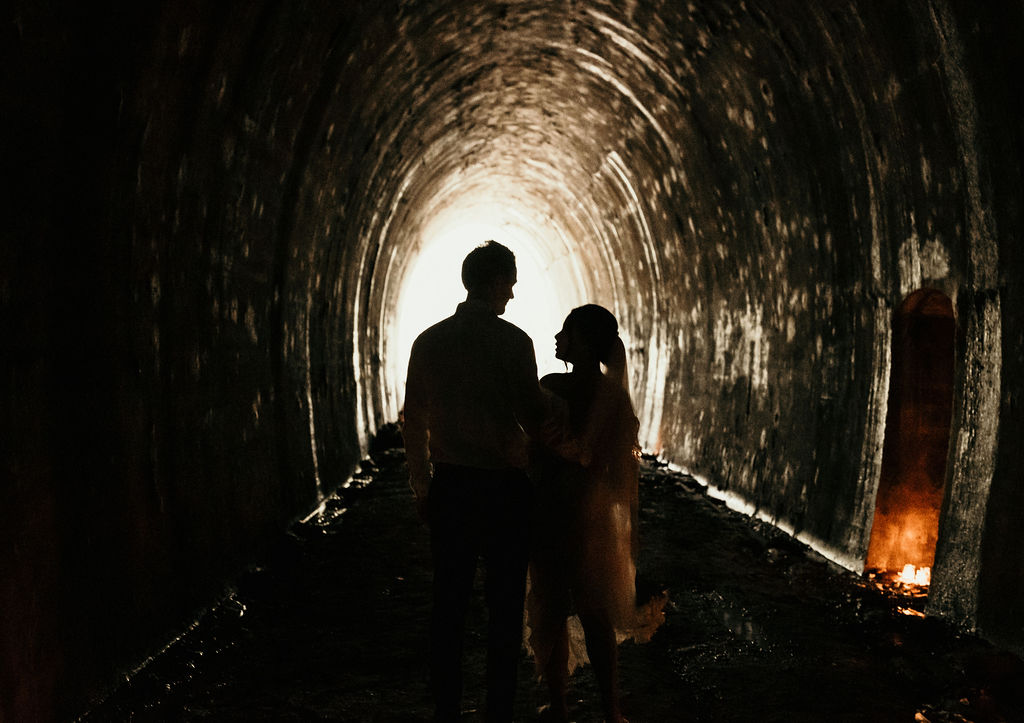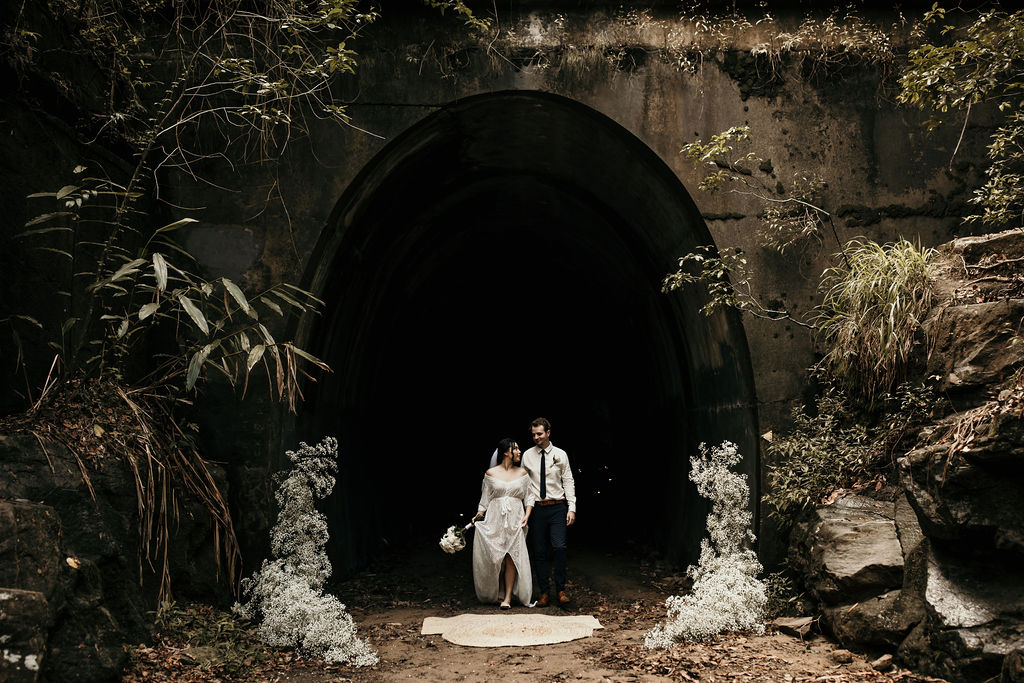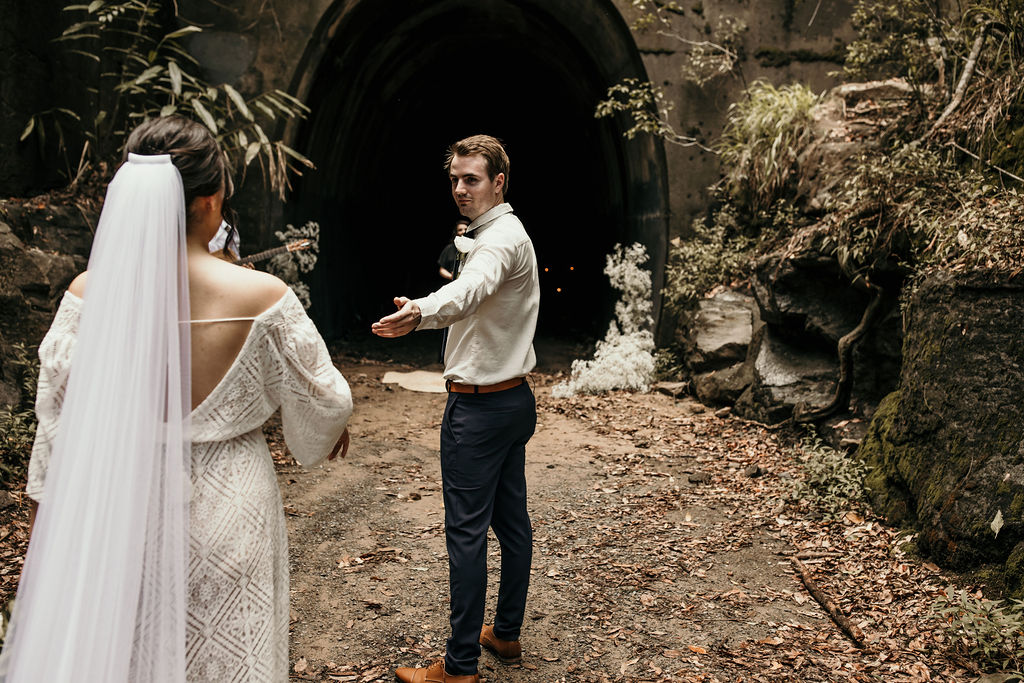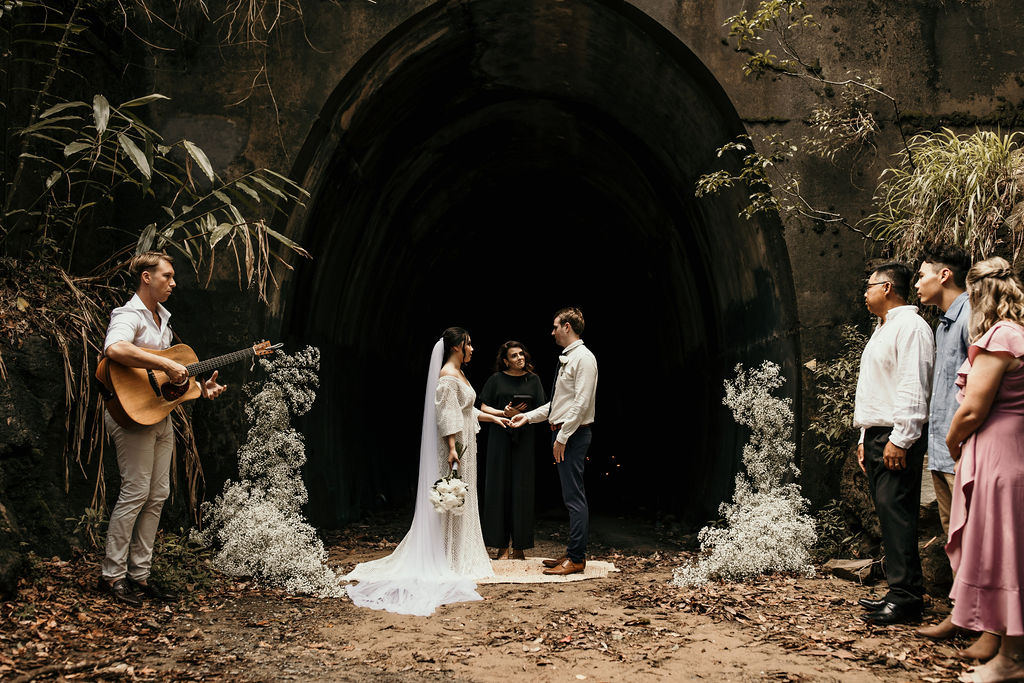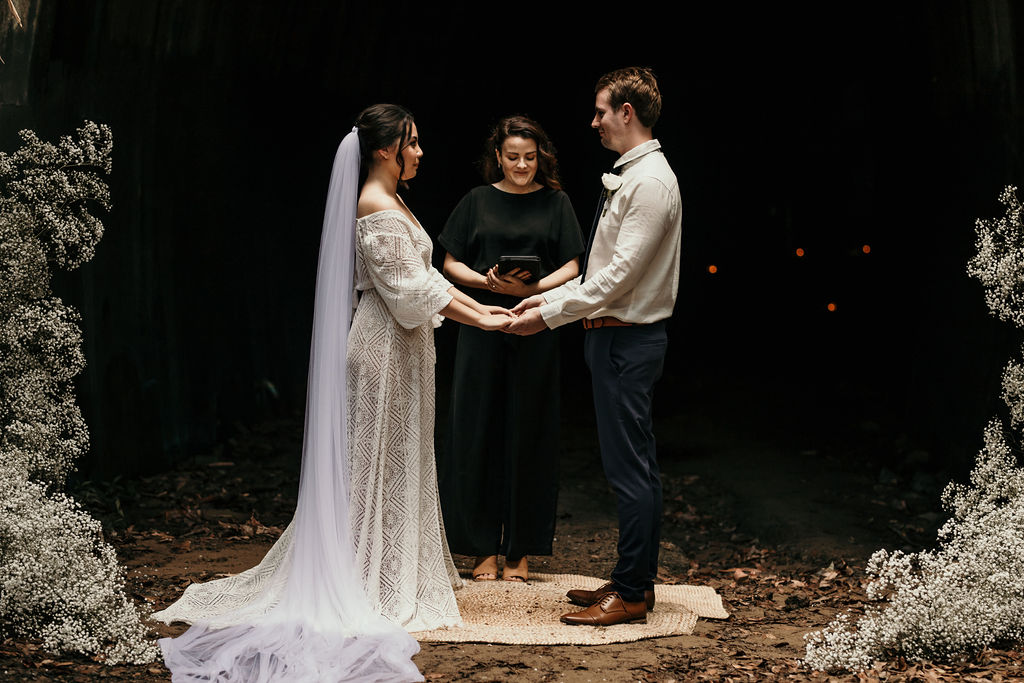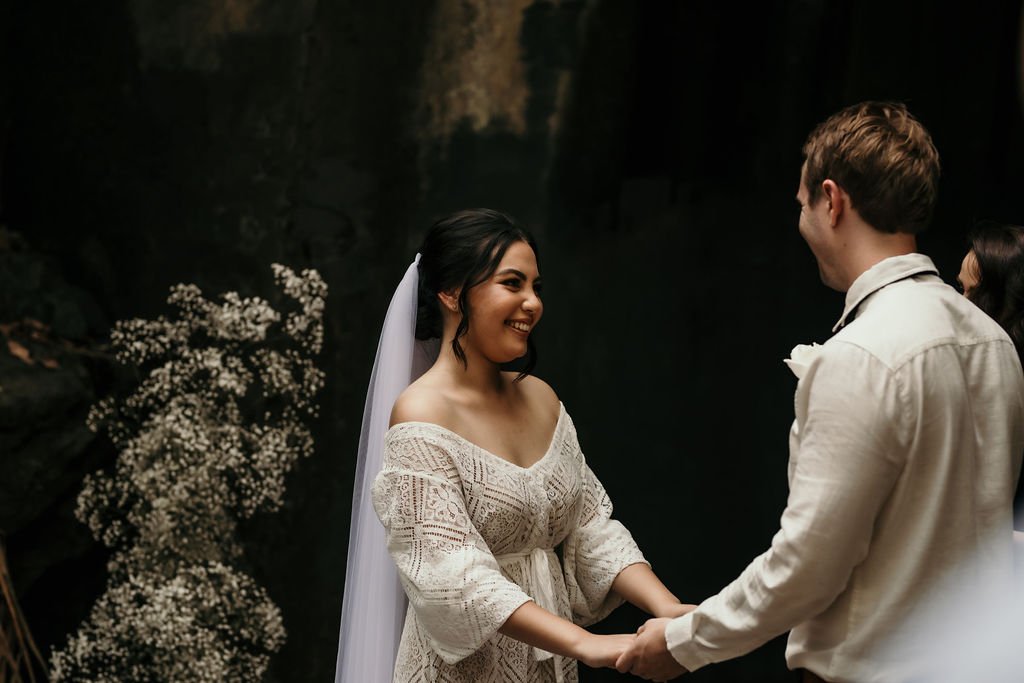 Tell us about what you did on the day.
We spent the whole day together, it was calm and peaceful. I got my hair done, Hayden was with me when I got my makeup done. We had lunch together and drove to the ceremony location, it really was as calm and stress free as it sounds.
Who did you invite to be part of your day?
My parents and brother attended as our witnesses. Hayden's parents unfortunately couldn't be there, but we know they were thinking of us on our day.
What was something important to you that you simply had to include?
The one and only thing I had to include was personal vows, they were something I had to have for our ceremony.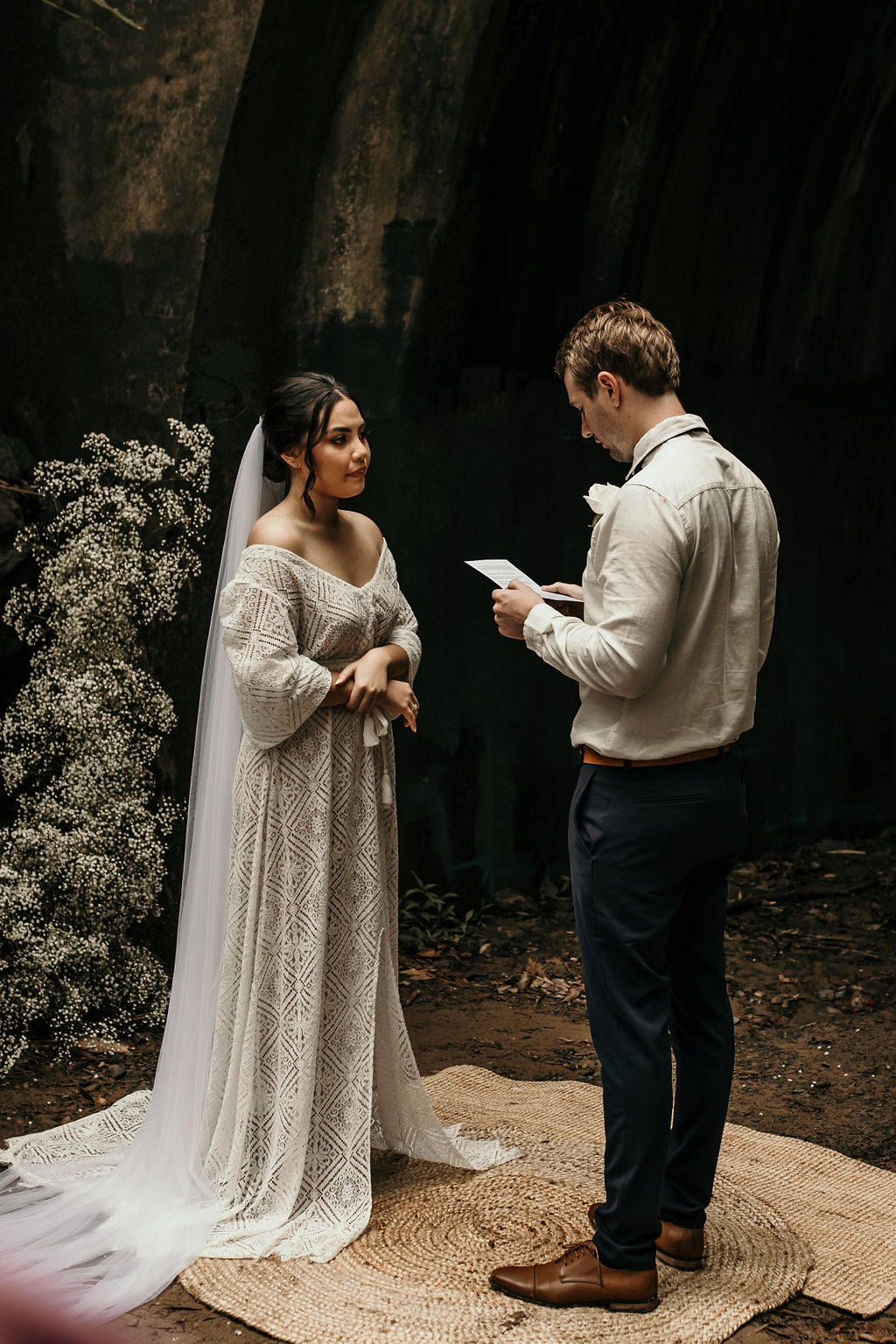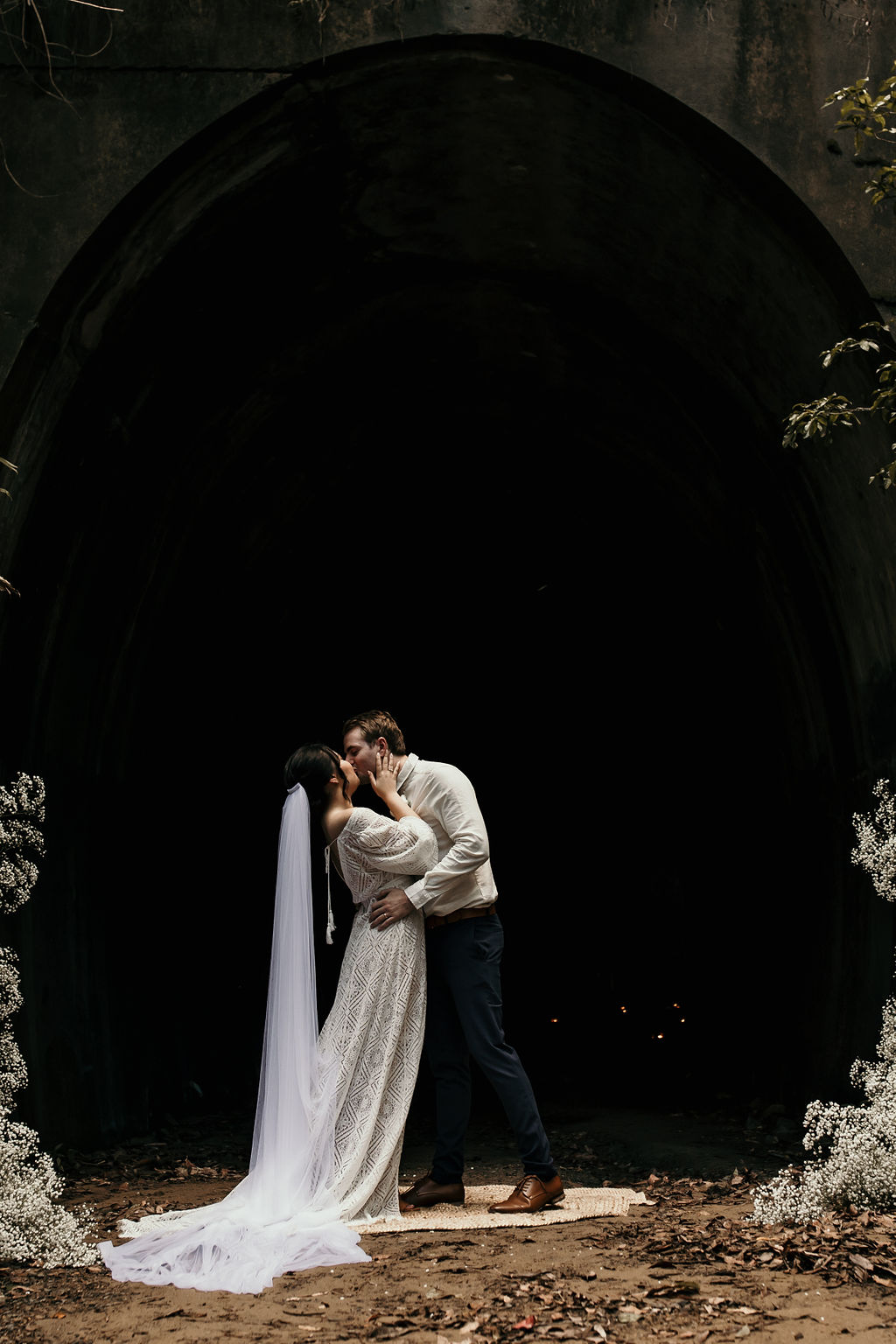 Share a special moment from the day.
A memory I will always have from our day was walking down the aisle TOGETHER! It truly was like walking into our future as a married couple; we are a team. It's not something I see a lot of couples do, but I really wanted our day to be unique, and we got exactly that. It wasn't planned, but it worked out perfectly.
No regrets for our day, no matter how it played out. We had torrential rain threatening our plans for an outside adventure, something that worried me for the days leading up. But in the end I'd marry Hayden in rain, hail or sunshine as long as we could say our vows and become Mr and Mrs.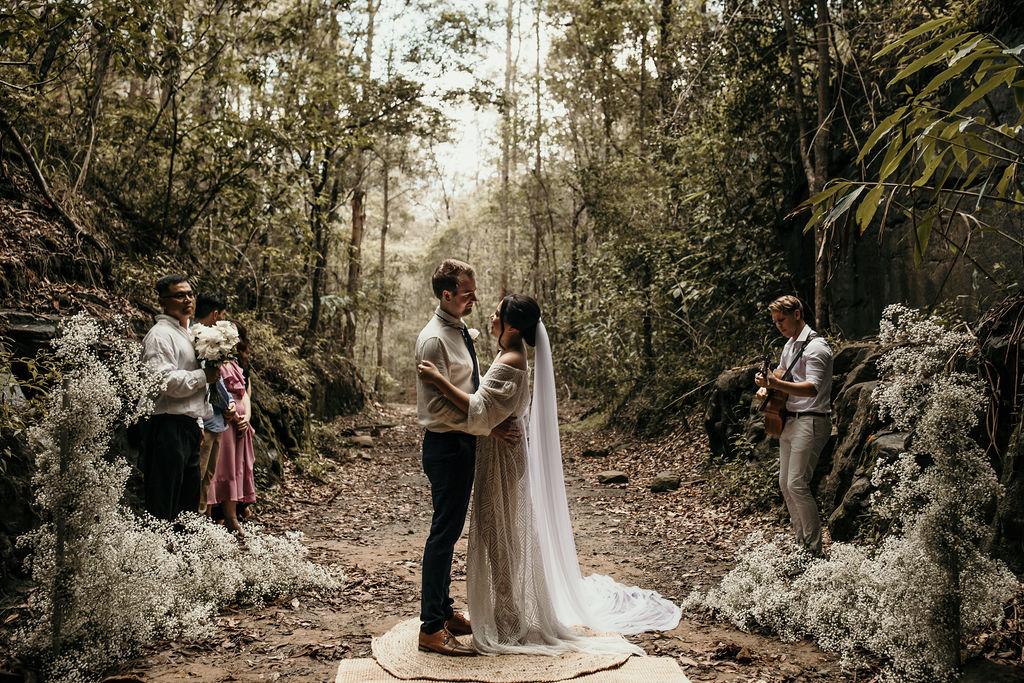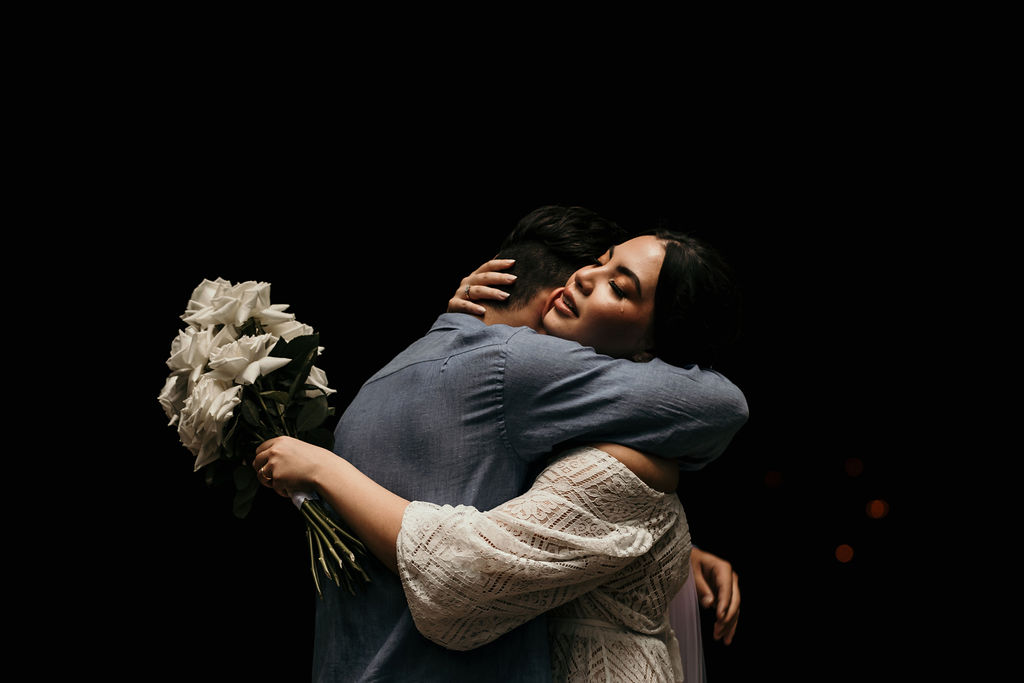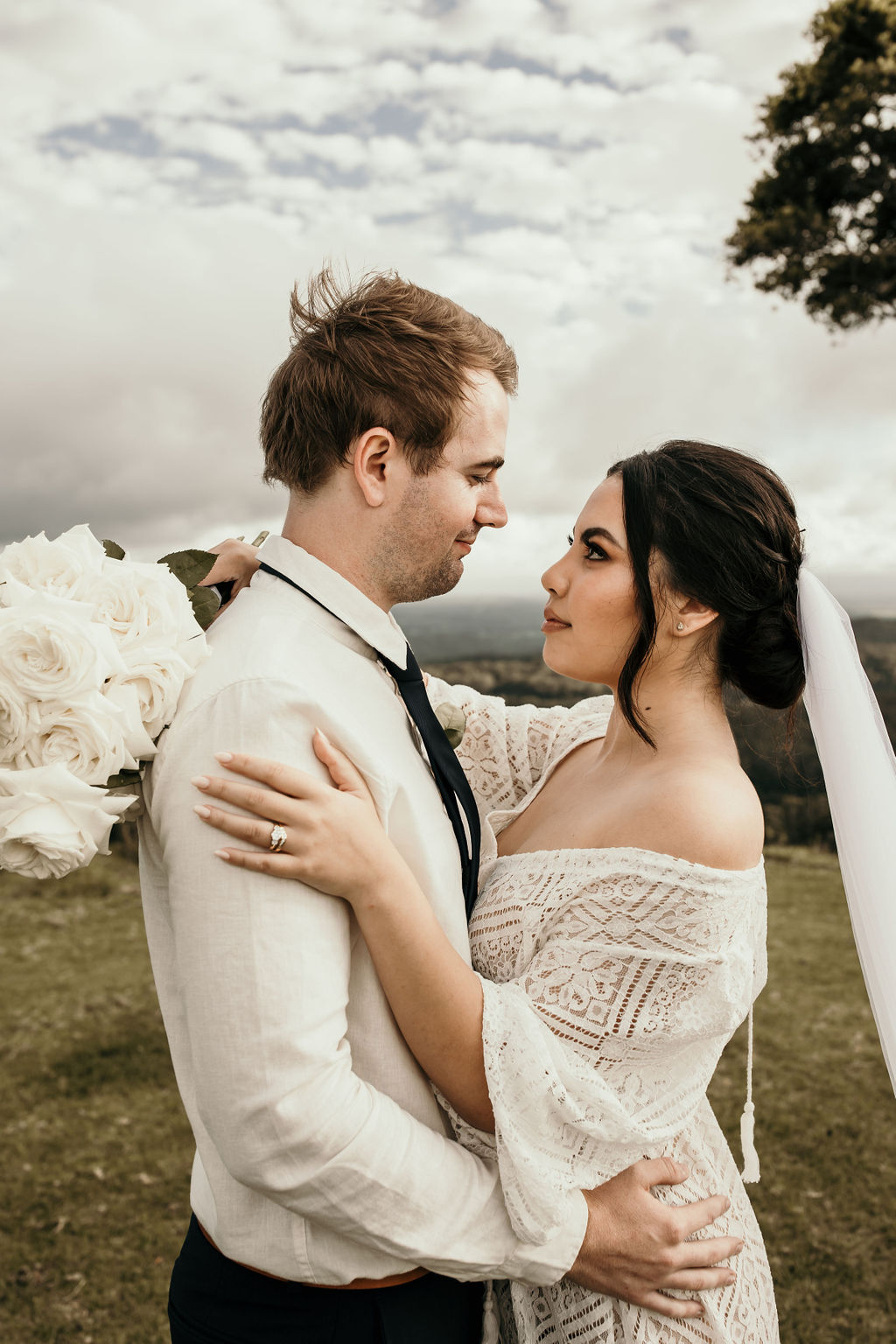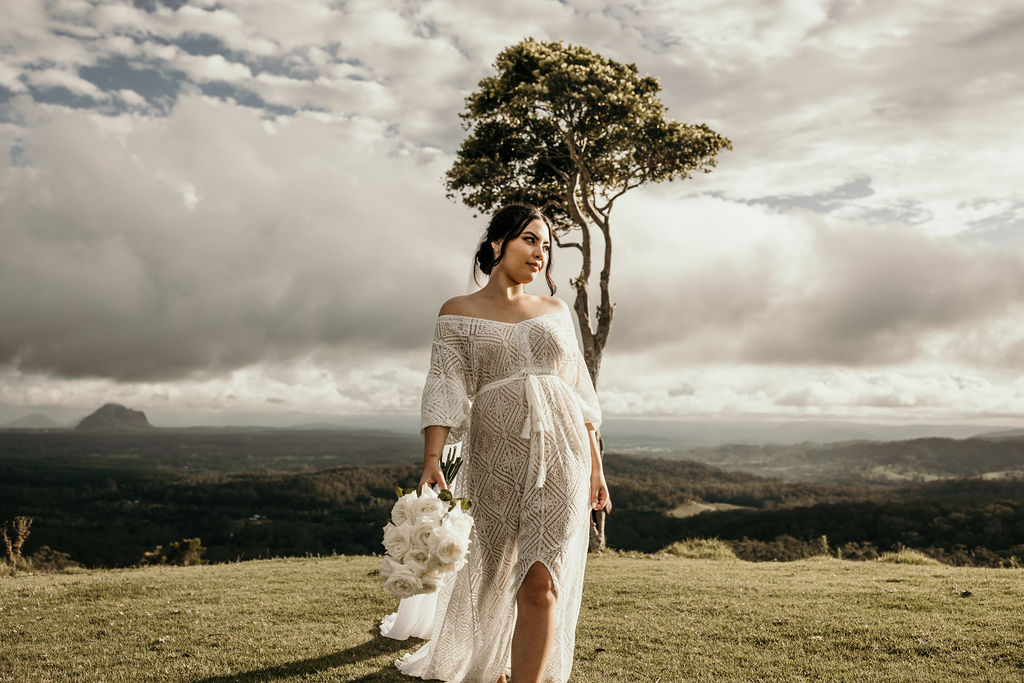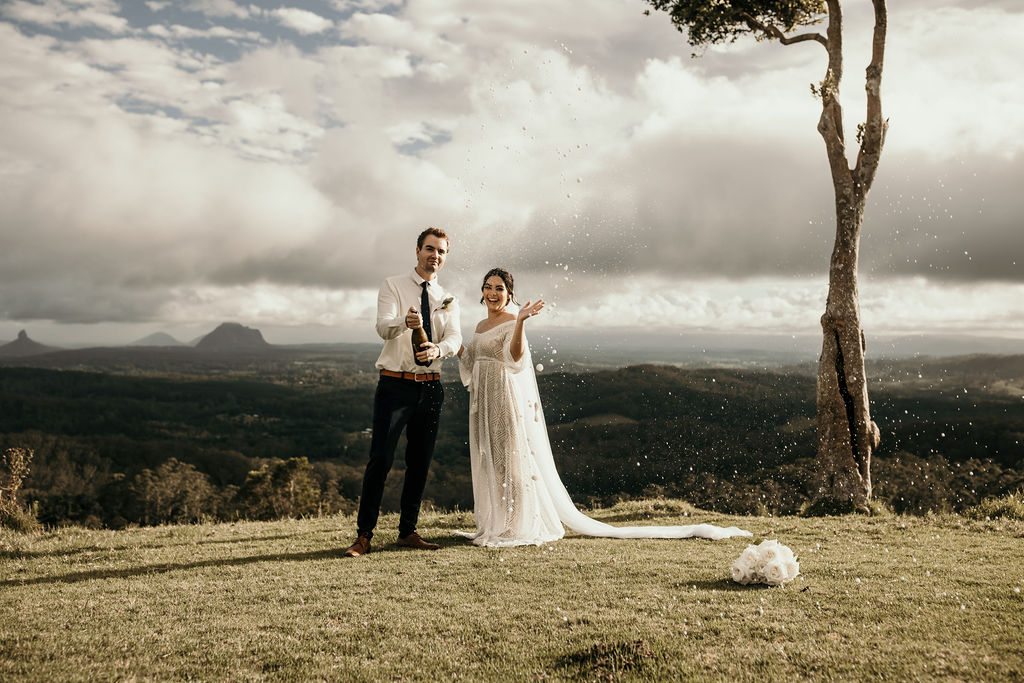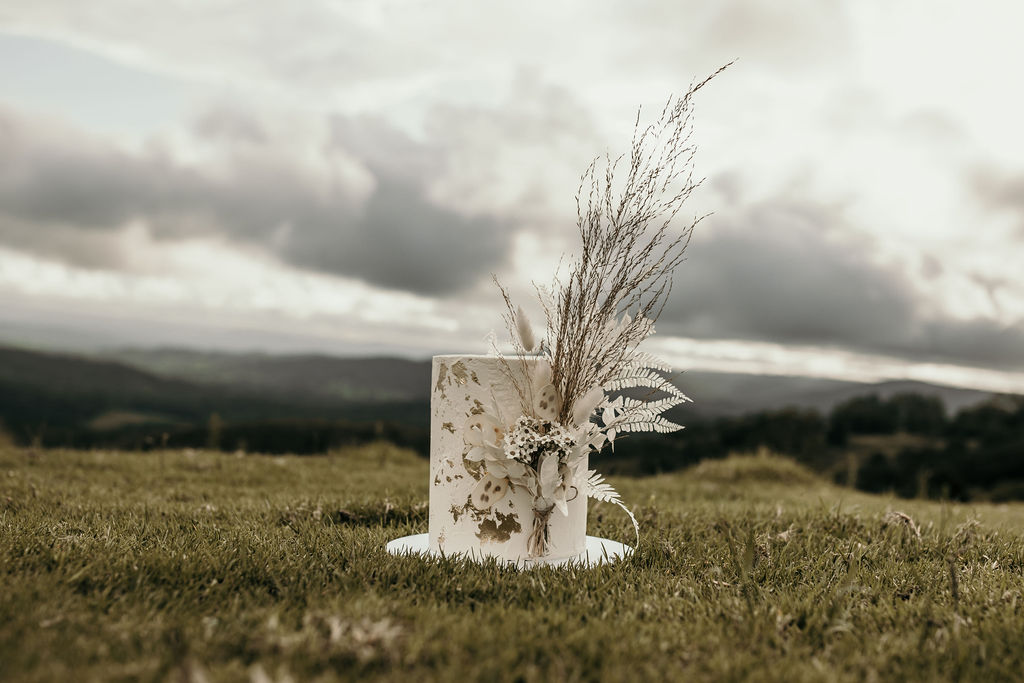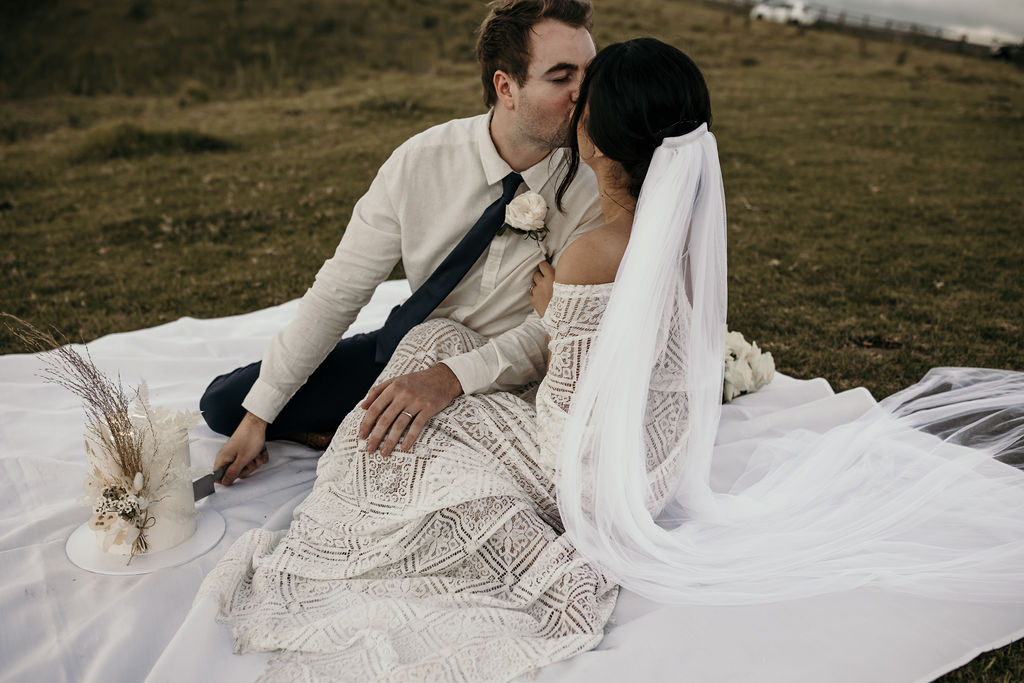 Now over to our good friend Danielle, aka Your Story Celebrant, who has shared her memories of working with Rachael and Hayden on their dream adventure elopement.
"Hayden was head over heels and thought from the very first moment he saw Rachael, wow who is this girl; I need her in my life – but had to contain his excitement until the timing was just right!
"Hayden and Rachael's elopement ceremony was a moment to press pause and remember how far they had come together and to exchange promises to each other in an intimate way, whilst the world around them was full of so many unknowns at the time.
"We gathered not only to celebrate the couple joining together, but also the coming together of their family as they took the step forward together as one, in front of our team and Rachael's Mother, Father and Brother.
"Their day was authentic, raw and everything a ceremony should be.
"Their day was a perfect blend of two cultures, with acknowledgement given to the Australian custodians of the land on which the ceremony was held and inclusive references to Rachael's Father's heritage – something that was dear to all their hearts."