Malcolm's on Maleny Romantic Wedding
8th February 2012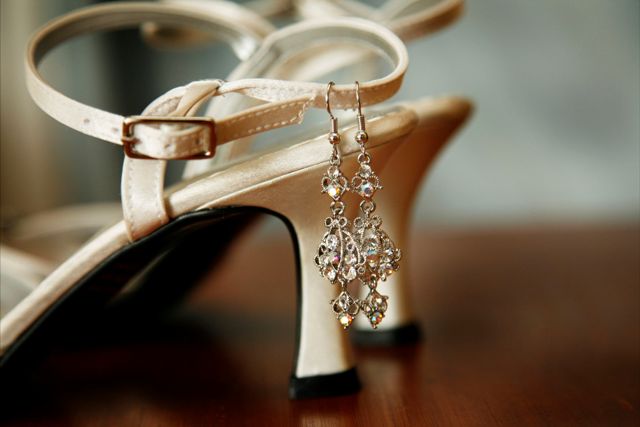 There is no more romantic a Sunshine Coast wedding location than Maleny. So this week, as we are getting our Valentine on in the lead up to Valentine's Day, we had to share this very romantically-themed wedding with you, which was held at Malcolm's of Maleny with stunning views of the majestic Glass House Mountains.
Richard and Melissa met as young whippersnappers, working together at McDonald's. Well after all, they do say a lot of marriages are the result of workplace romances! Nine years later, they had a September wedding in the Sunshine Coast Hinterland.
Melissa was certain of one thing when planning her wedding day – the focus of the day would be on the wonderful life decision the pair of them were making to spend the rest of their lives together. Becoming husband and wife was the important part, and the rest was just the icing on the cake. Their carefree attitude and focus on their love for one another is credited for everything on their wedding day simply falling into place with very little effort.
Malcolm's of Maleny boasts an amazing deck, which wraps around the building. This is where Richard and Melissa's reception was held. The rustic building, their pink and chocolate theme, the incredible views and the fairy lights all added to the romantic charm. Enjoy these gorgeous images by Bella Designs and Imagery.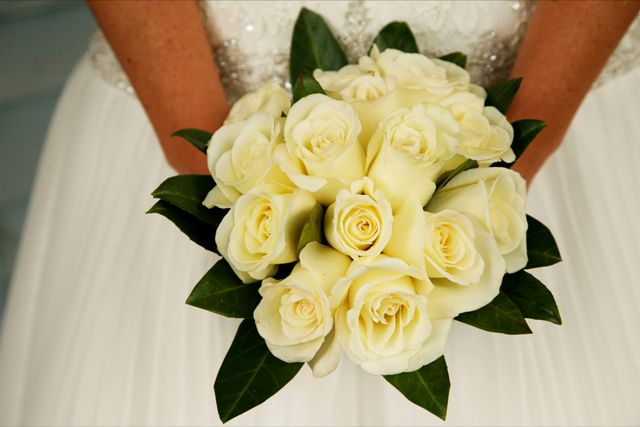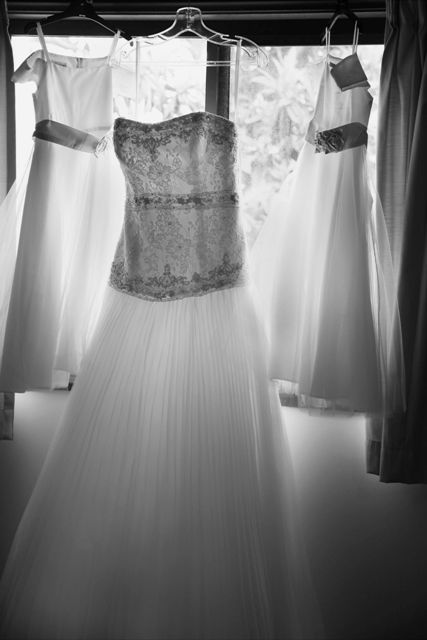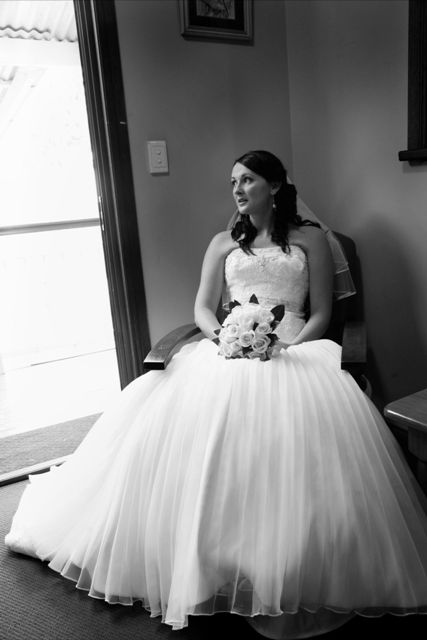 "I originally had my dress made by a dressmaker, but when I went to try it on it was the absolute wrong colour and nothing like I had asked! Thankfully I had come across the perfect dress earlier in the day at Hills in Hollywood when helping my best friend shop for her wedding dress!! It was a perfect fit and everything that I had wanted."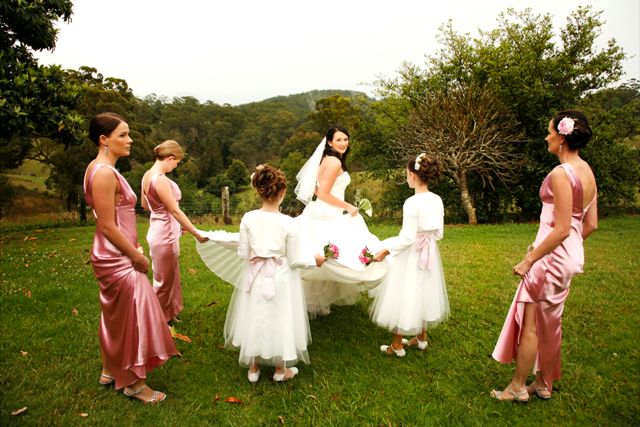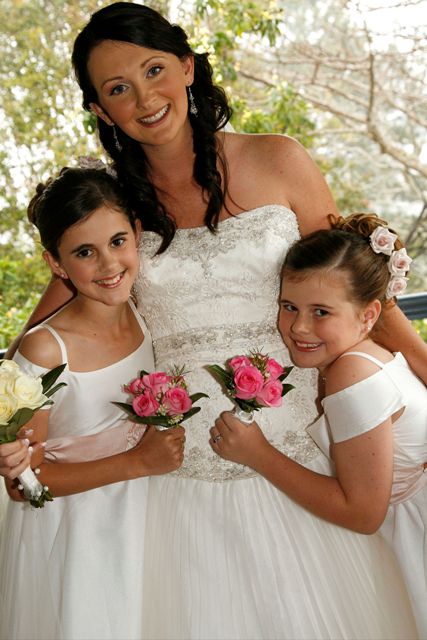 "My only requirements were that Richard showed up and that I was wearing an amazing dress!"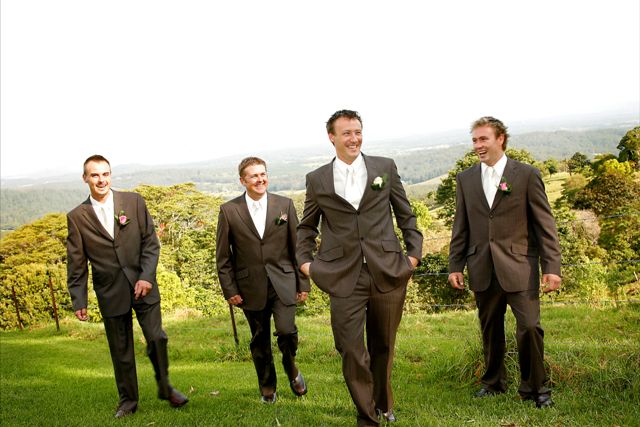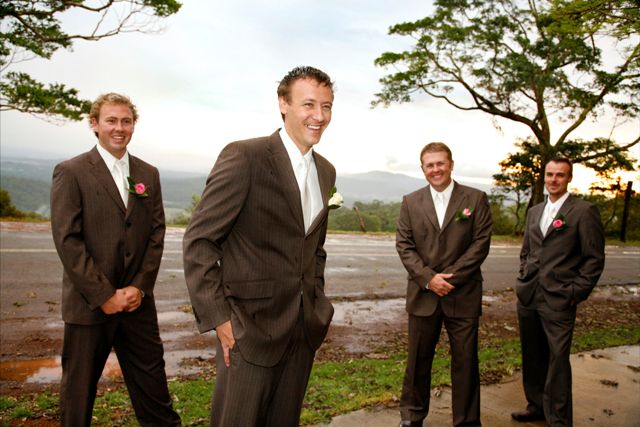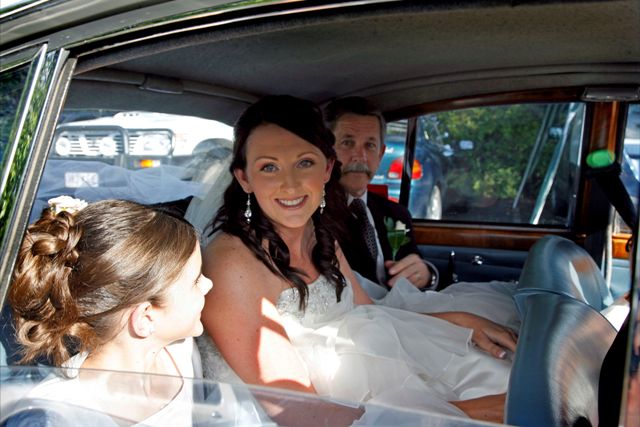 "During my Dad's speech he stopped to play a beautiful song that he had found about his baby girl growing up. It had everyone in tears, it was very emotional."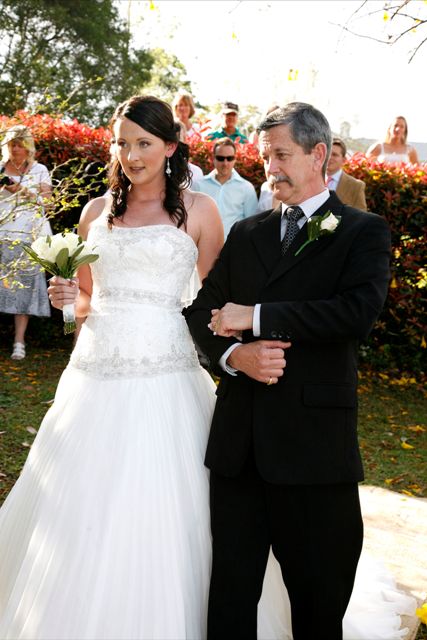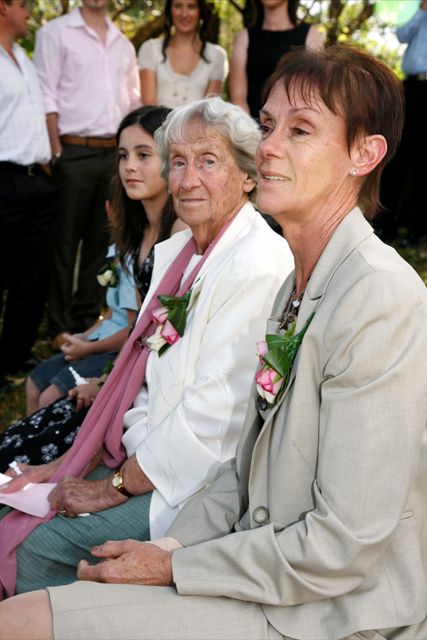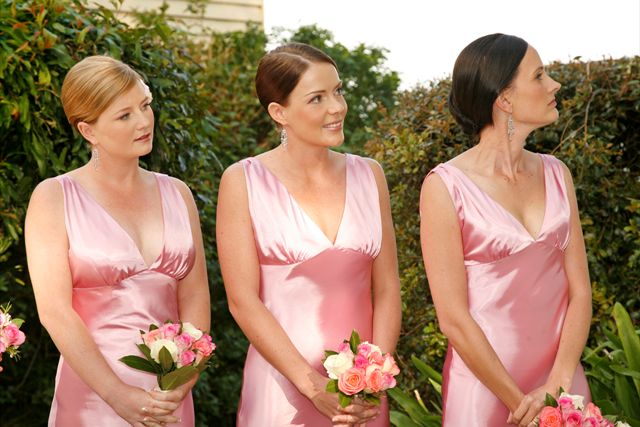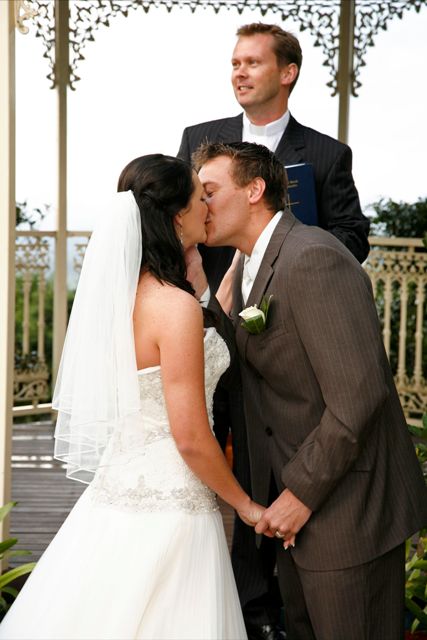 "We used a sandy coloured carpet runner scattered with flowers to walk down the aisle as well as simple white wooden chairs for the guests."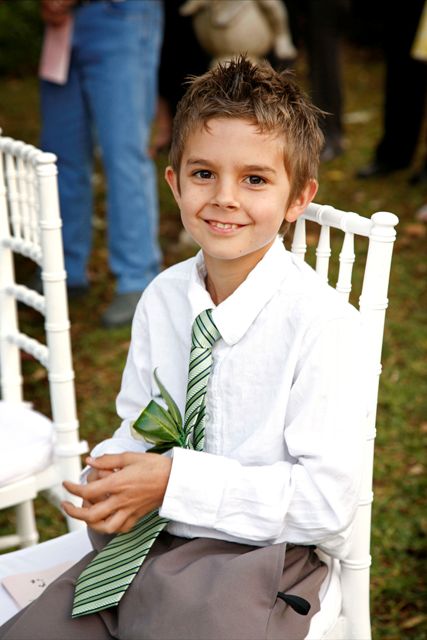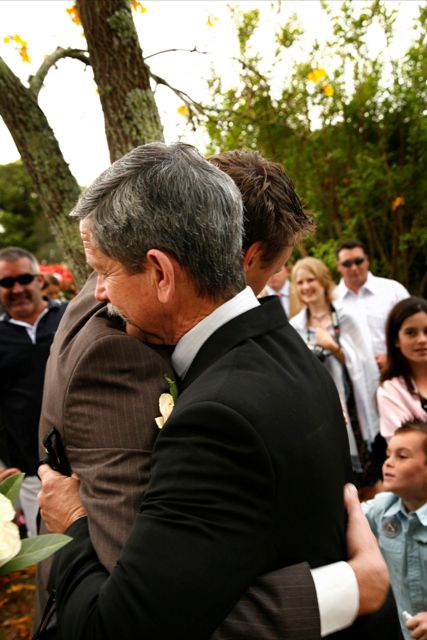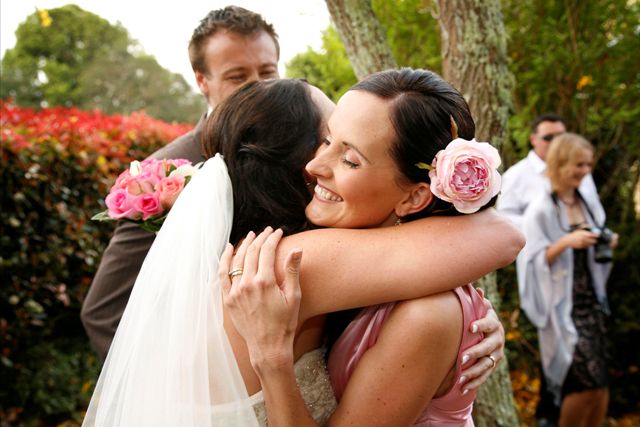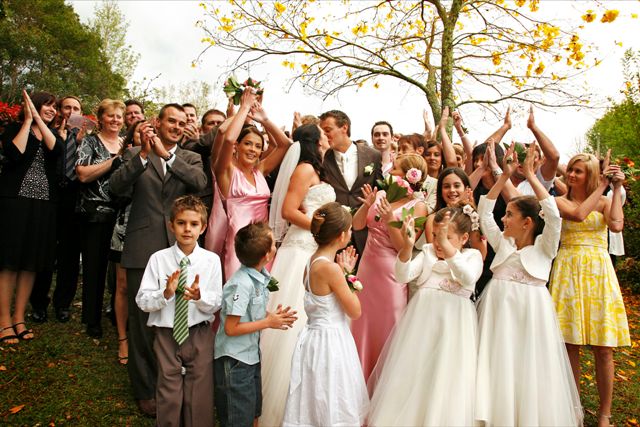 "On the morning of the wedding it poured with rain! When we arrived at the ceremony the sun came out just in time for a beautiful service. It then rained on our way to our photos and then stopped so that we could have some amazing sunset shots. Percect timing!"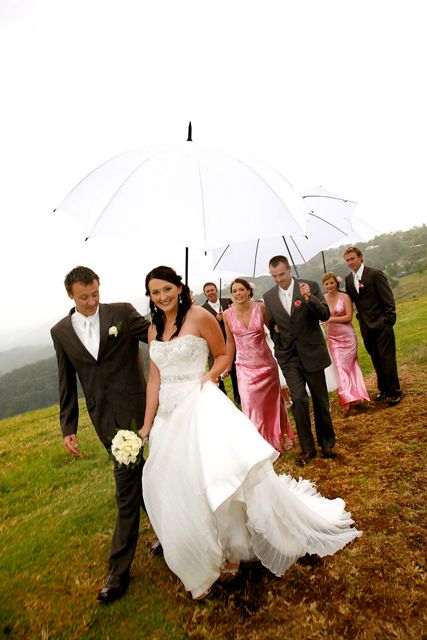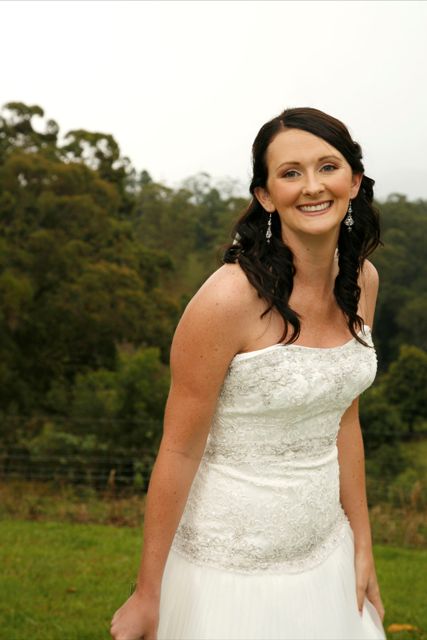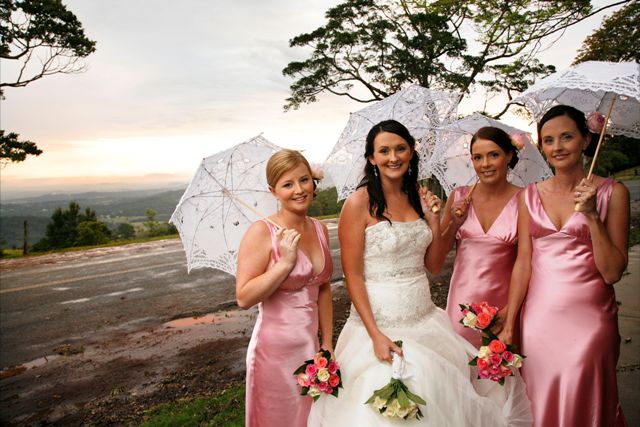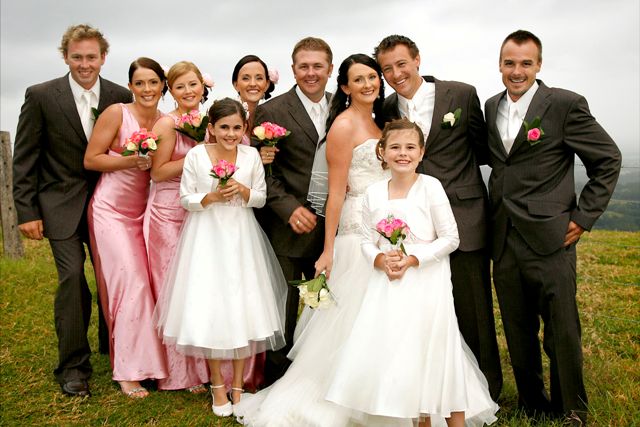 "I used a friends very cool white Jag for myself and my bridesmaids travelled in my Uncle's gold Jag."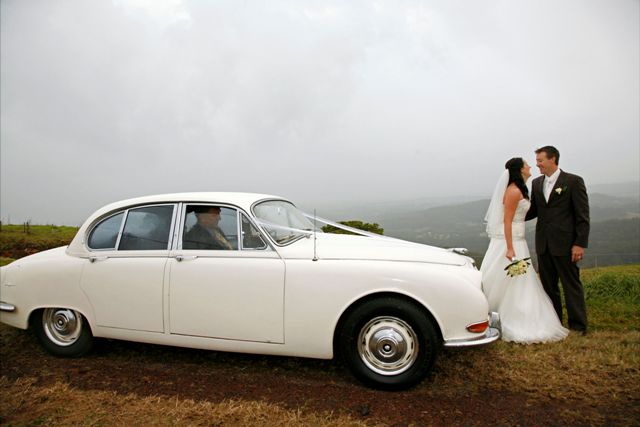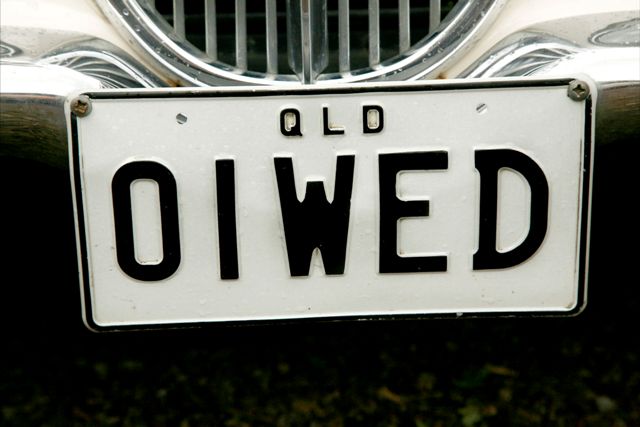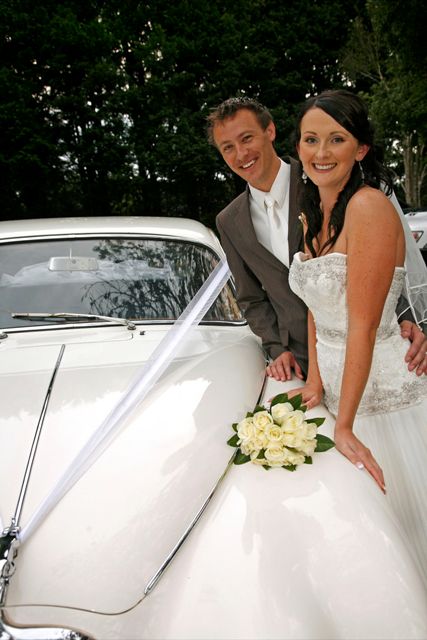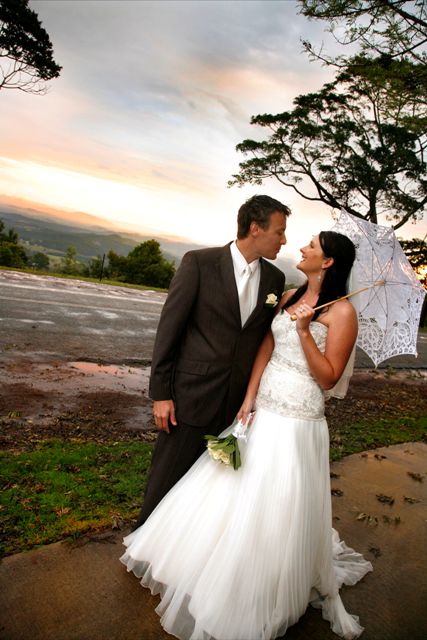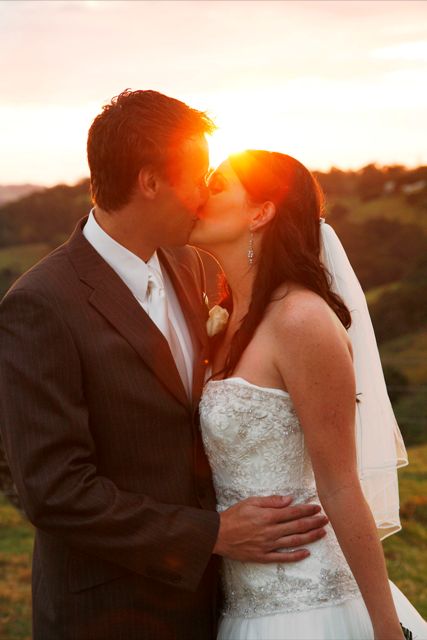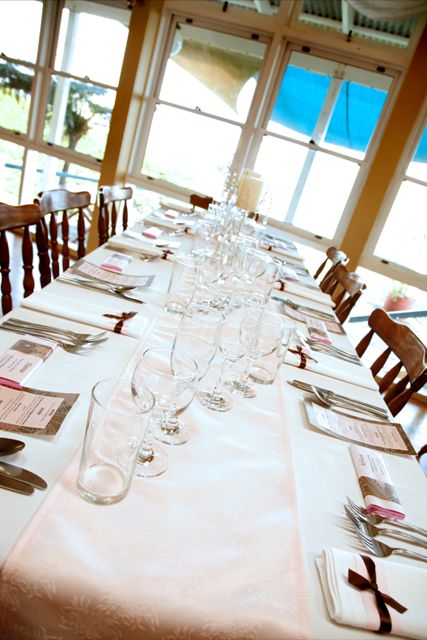 . "Our colour theme was pink and chocolate and this could be seen from the invitations to the suits and bridesmaid dresses through to the cake. "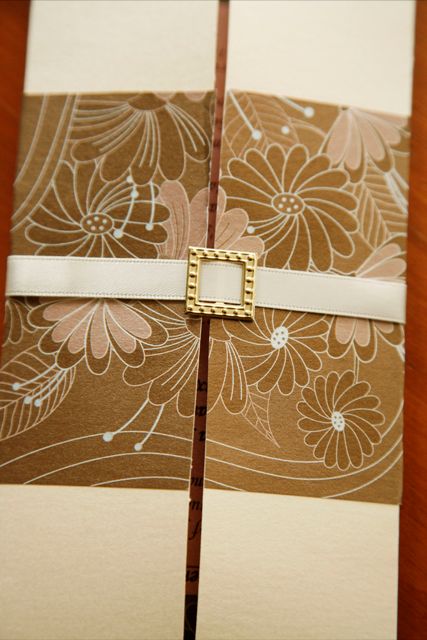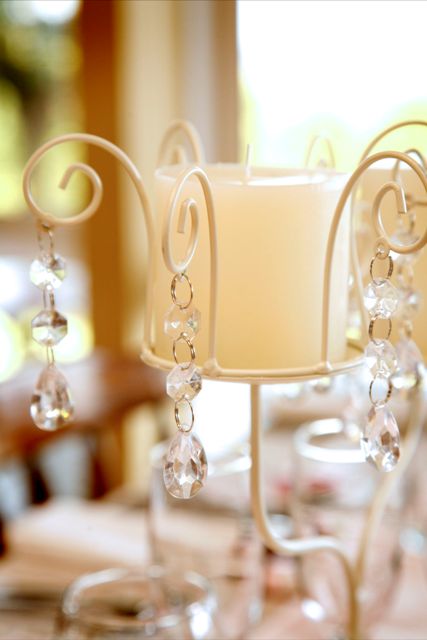 "Our little gifts for the guests doubled as name cards. We used chocolates with the guests name on them."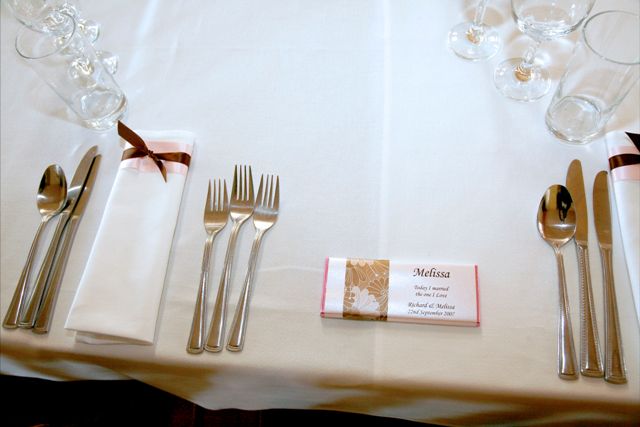 "Our cake was from Ideas in Icing and picked by Richard. I left him in charge of the cake and I am so glad that I did, it was extraordinary. "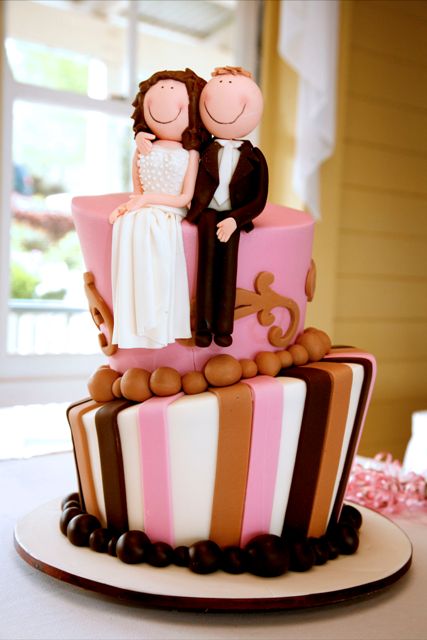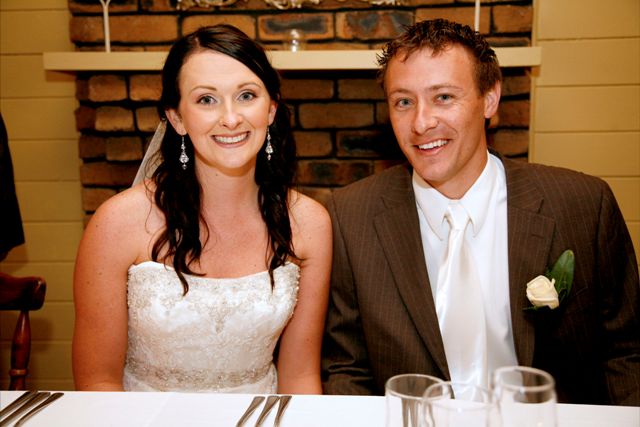 Melissa and Richard's Wedding Secrets Revealed
Bridal gown: Purchased through Hills in Hollywood
Accessories: Suna (earrings)
Shoes: Suna
Bridesmaid dresses: A little store somewhere on the streets of Brisbane that was closing down!! The dresses were exactly what I was after and half price.
Bridesmaids' accessories: Suna
Groom's and Groomsmens' suits: Roger David
Biggest splurge: Our honeymoon to the Maldives!!
Best money saver: We made our bombonieres double as name cards and used gorgeous little chocolates with our guests' names on them.
DIY: We handmade our own invitations and menu cards. Mum sewed our table runners with some material we found in the discount bin at Spotlight.
Melissa and Richard's Hand-Picked Team To Make It All Happen
Photographer: Bella Designs and Imagery
Makeup Artist: Marnie Blythe Makeup
Hair Stylist: Sandi from Rolling Scissors
Band: Greg Doney
Stationery Supplier: We handmade all of our invitations and menu cards using products from Eckersley's
Priest: Rev. Chris Ivey
UPDATE: Melissa and Richard are still madly in love with one another… and now also their beautiful one-year-old daughter, Ella.