Spotlight on a Supplier: KJ Makeup Artistry
20th June 2012
You want to meet someone super impressive? We give you Kylie-Jane, one of the Sunshine Coast most sought after wedding makeup artists. She and her team of creative and professional makeup artists at KJ Artistry make the special day of Sunshine Coast brides all the more special by providing an exceptional standard of service.
KJ Artistry was a winnner in their category in the 2011 ABIA (Australian Bridal Industry Academy) Awards, 2009 & 2010 Bridal Awards Finalist and Kylie Jane herself a 2009 Young Business Woman of the Year Finalist. She even runs her own makeup training academy, and is a wife and mother of two! Talk about superwoman-stylin' it up on a daily basis…
Today, however, we get to know Kylie-Jane on a more personal level. Because we think it's nice to meet people on a personal level, we introduce you to the very lovely – inside and out – Kylie-Jane of KJ Artistry.
TBT: What is something very special to you in your life?
KJ: My Family – my husband, Scott, and our two kids, Ezekiel (4yrs) and Jonah (almost 2yrs.)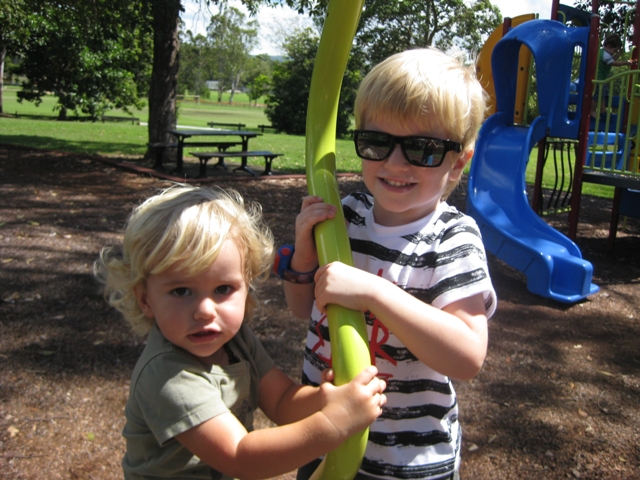 TBT: What is your shopping weakness?
KJ: Accessories, I am totally addicted to earrings, handbags & accessories (scarves/headbands etc) – I am a sucker for buying them! And of course makeup, I own way too much of it!
TBT: Do you have any pets?
KJ: Yes, a dog and cat, we have had many fish, they are all in fishy heaven. I think the last one was Nemo #6!
TBT: What do you love about your job?
KJ: The thing I love most about my job is seeing the reaction when someone looks in the mirror after having their makeup done. I love the screams (of joy), the excitement and the tears that often follow – the feeling that you have just made that person look and feel like a million dollars. Some women have never felt glamorous or beautiful before, and I feel privileged that I get to create that feeling for them.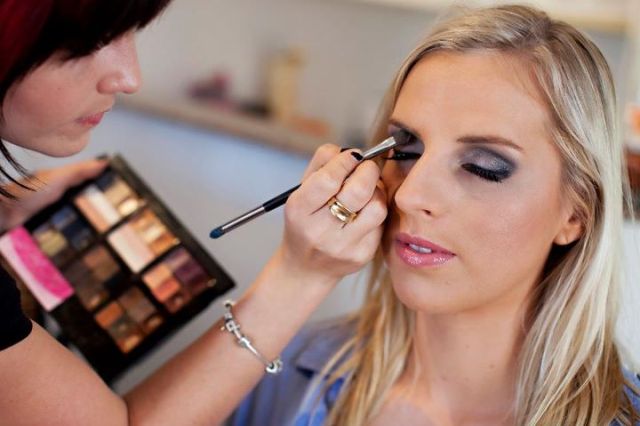 TBT: What pieces of advice would you give to a bride looking for a makeup artist?
2. Make sure you view your potential makeup artist's portfolio (make sure it is quite a varied portfolio to give you an idea of the range of "looks" they can create.)
3. Have a trial! Your expectation of what you are after for your wedding day may or may not eventuate on your actual wedding day if you don't have a trial (and often there is not a lot of time on a wedding day to "play around" with looks.) A trial gives you the opportunity to try the products that your makeup artist uses, a chance to have a chat about the style of your wedding and the look that you are after, and to test the durability and endurance of the makeup to see how it will hold on a wedding day (average endurance needed is 12hrs.)
TBT: Who inspires you and why?
KJ: I'm not inspired by one person as such, but I am constantly inspired by many mediums – e.g. Makeup that I see on TV, in magazines , in books etc. At present I am most inspired by the enthusiasm of my Students at our KJ Artistry Academy. They are studying a Diploma of Retail Cosmetology & Makeup Artistry Course, and their drive, thirst and passion to learn as much as they can, reminds me why I love what I do! They inspire me.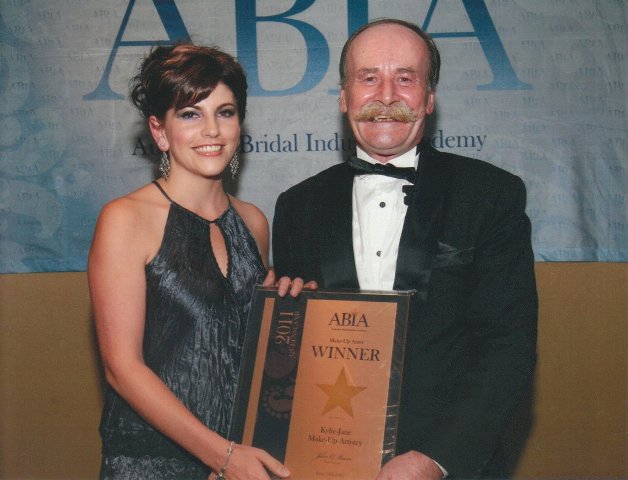 TBT: Tell us a bit about KJ Artistry.
We provide on-location and in-studio bridal makeup services within South East Queensland. KJ Artistry consists of a team of dedicated make-up artists, who love and specialise in bridal and special event makeup artistry. We would love to enhance your natural beauty while creating a flawless, radiant look that will last throughout your next special event.
Our makeup artists will work attentively to find the right products and colors for each person based on their individual desires and excel in unique and original makeup design. Combining our knowledge of makeup application with an understanding of clinical skin care and product knowledge, KJ Artistry has the perfect blend of experience and training to help you achieve your desired look!
Thumbnail image by Matt Rowe Photography.
You can meet Kylie from KJ Artistry when you attend the Sunshine Coast Bridal Showcase this coming Sunday, June 24. We will be there, too, and we would love to meet you all!
Show Hours: 10.00 am – 4.00 pm
Venue: Novotel Twin Waters Resort
Admission: $10.00 per person
Giveaways: Each bride will receive a showbag filled with information and copies of FREE Brides Diary magazine, Ideal Bride, Sunshine Coast Brides, Queensland Wedding, Wedding & Bride and Queensland Bride Magazine. Valued at over $75.00
Fabulous Prizes: Warm up your winter wedding planning, come along and you will go in to the draw for any number of lucky door prizes valued at over $10,000.00. Try your luck at winning a wedding gown from Hills in Hollywood and stick around to go into the mega "Wedding Package Draw" which will be after the second fashion show.
Total Prize Giveaways – Valued at over $10,000