How To Choose Your Bridal Party
5th June 2012
When choosing the people who will stand up with you on the most important day of your life, you want to make sure you get it right. First, you want to ask yourselves a few questions:
How many attendants can we afford to have?

Whether you are paying for the dresses, suits, shoes etc. or you're asking your attendants to do so, there are other costs involved that you will have to bear – bouquets, button holes, gifts for your attendants etc.
Are there any expectations to have any particular people?

If your sister had you in their wedding party, they may be assuming the honour will be reciprocated. What about the cousin you were flowergirl for fifteen years ago? Is she expecting her daughter will be

your

flowergirl now? Did you and your childhood best friend promise to have each other in your respective bridal parties? Does that agreement still stand? Figure that out and discuss if you're comfortable with the inclusion of that particular person/s.
Who would you really like to have this experience with?

Setting aside expectations from friends or family, who are the people you would truly most enjoy being part of the planning of your wedding? Who can you trust to help you through your wedding day without making things difficult?
Will location be an issue?

If you would really love to have your best friend, who is currently residing overseas, in your bridal party, how will it work with dress fittings etc.? Will she be able to come back in time to have any of the necessary alterations done?
Is your partner comfortable with your choice of attendants?

It is ultimately up to the bride to choose her bridesmaids and the groom to choose his groomsmen. However, if your partner happens to detest your choice of attendant, you may like to either reconsider or ask them to make the effort to clear the air or just get along for the sake of the wedding day.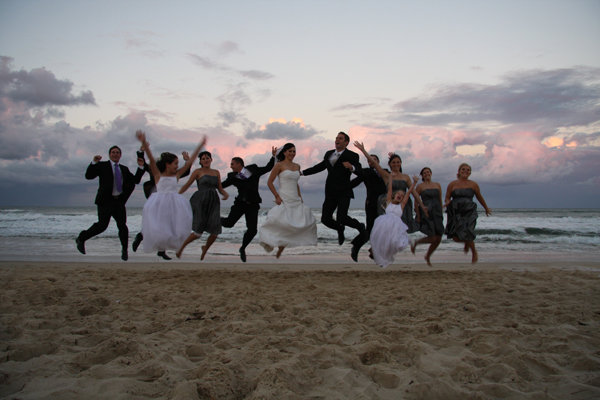 These days you can really have as many people in your bridal party as you like. Just remember, the more personalities involved, the more challenging it will be to have everyone agree on colours, styles, and how much to spend. Generally, the bride and groom will choose their bridal party from the following groups of people:
Brothers and Sisters
Friends
Close relatives
Own children
Friends' children
Children of close relatives
TAKE YOUR TIME
It is not necessary to choose your bridal party the moment you announce your engagement. In fact, if you have a very long time to plan your wedding, you may like to hold off. A lot can happen in 12 months or so, and while you may be super close to a particular friend now, things can change. You certainly don't want to lock yourself in to having someone in your bridal party who may not be all that close to you come your wedding day.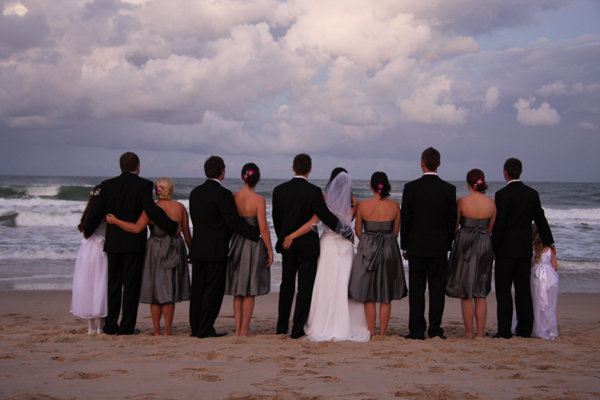 MAKE IT OFFICIAL
Once you have chosen your bridal party, officially ask them to be a part of your day and be specific as to their role. You want your pal to be sure they are aware they are a Groomsman, not the Best Man if that is the case so as to avoid any awkwardness. Inform them of the other people in the bridal party, too.
Next, be sure to let everyone know who is officially part of the bridal party. If you have friends or relatives who may be disappointed with their not being included, remember you do not owe them an explanation. However, if you think it will make the acceptance of their non-involvement easier, you should be prepared to offer one.
YOUR DAY, YOUR CHOICE
At the end of the day, it is your wedding and the people you choose to be your attendants must be the right people for the job in your opinion – nobody else's. You and your partner deserve the best day ever, so make it about you and choose people you love, who you know will be the best people to have around you on your wedding day.
Images by Lindy Photography
For more helpful articles on wedding planning, visit our Resource Guide.