Weekly Round Up
20th September 2013
Last weekend my man cub and I threw caution to the wind, exited our lives in the most cheeky manner (two days of school and work respectively), and took to the open road. Our destination: Fraser Island.
The world's largest sand island is located only 2.5 hours by car plus 40 mins by ferry north of the Sunshine Coast, and yet I had never been. Shameful, I know! It's almost like a requirement of Sunny Coast locals to regularly trip to this beautiful spot. Now I can say I know just why.
We are not the camping types. Okay, I am not the camping type, so we stayed at Kingfisher Bay Resort, which was really very affordable and a located in a lovely spot. Everything was made very convenient to us. We were able to take a 4WD bus tour over to the Eastern Beaches, where we swam in Eli Creek, visited the Coloured Sands, the Maheno Shipwreck and took a scenic flight. It was a brilliant way to see the island, spot some Tiger Sharks and stingrays, and marvel at what a phenomenon the thriving vegetation of the island growing completely in sand!
After a spot of lunch at another resort, we went on a gorgeous rainforest walk (did I mention – sand? The rainforest grows in sand!), and stopped by Lake MacKenzie for a refreshing dip. The only thing missing from our little adventure was seeing a dingo in the wild. However, as they have apparently very recently come to the end of their mating season, they are very likely being devoted parents of new pups and staying home. Fair enough, I say.
Some wildlife that did not disappoint were the whales we saw the following day! My son, Jonah, was particularly excited to have his very first whale encounter, considering his namesake. We were greeted by two pods with babies very keen to show off their breaching skills! It's amazing how inquisitive they are, wanting to come right up to the boat and even entice us over to join them for playtime. One of the babies was a real newborn, and only the size of a dolphin. Gorgeous!
That night we went on a walking wildlife tour, where much to my dismay we saw a Funnel Web Spider in her nest – eek! The Sugar Gliders that followed made up for that hideousness with their outrageous adorableness. My son and I had to laugh at the Americans on our tour, who were taking photos of a cane toad that we know to be a horrid pest and harmful to our native wildlife. It was very exciting for them to see all of the animals we encountered, and it really reminded me just how lucky we are to live in such an amazing country. Our ecosystems are full of surprises and wonder. Our lands are positively pristine in so many places, especially in comparison to other parts of the globe.
It is not at all surprising that we have people from all corners of the earth dreaming of coming here, and many of them make that dream come true with a destination wedding or honeymoon. I would do the same if I were them. Luckily I now know how simple it is to drive up the road and visit Fraser Island, which is now on my list of fave getaway destinations.
In my excitement, I was all over Instagram with our holiday happy snaps. If you haven't already, follow @thebridestree to keep up with what The Bride's Tree team gets up to behind the scenes and on our cheeky days off, too.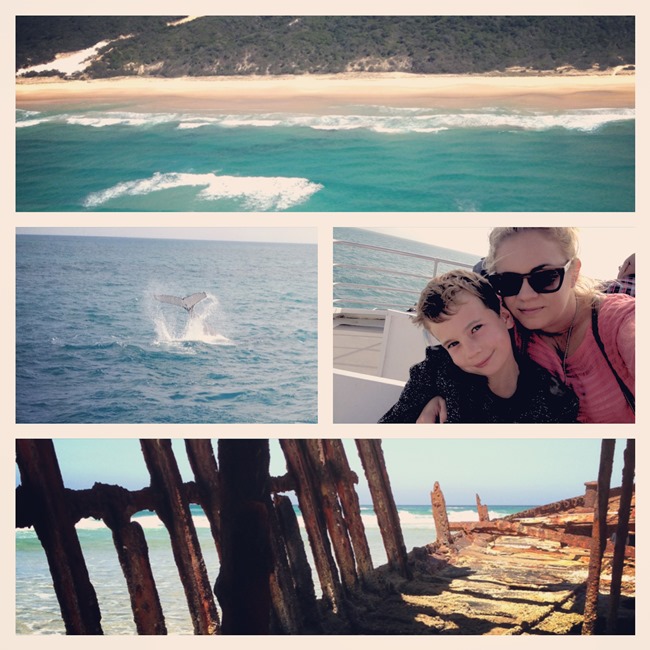 ////
Just in case you missed it…
The stunning hinterland real wedding of Bridget and Jordan
Simply Bridal's quick guide to head pieces
The drool-worthy latest head piece collection from Three Sunbeams
You look like a bride, you feel like a bride, but do you smell like a bride?
A garden wedding at an absolute waterfront wedding venue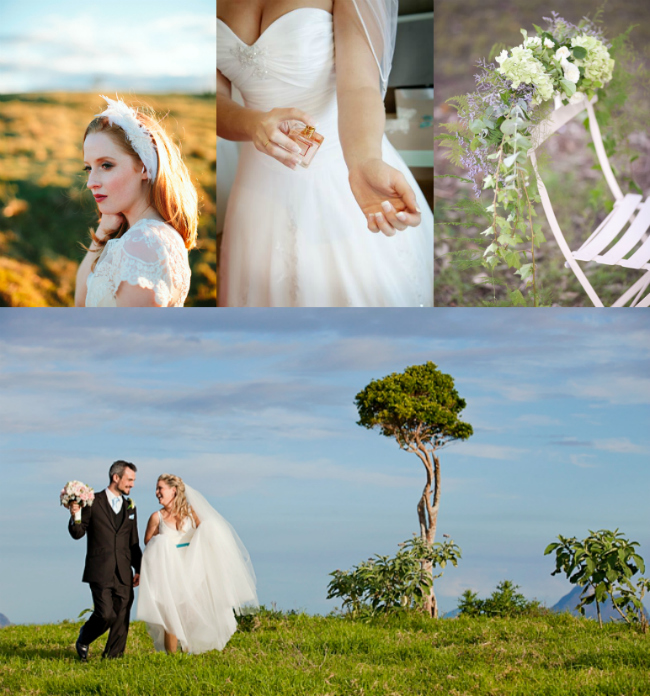 Photo of the Week
Photographer: Matt Rowe Photography, Location: Maleny, Couple: Dani & Henry